George Town is located on Penang Island on the northwest coast of Malaysia. The historical part of the town inscribed as a UNESCO Heritage Site for its unique architectural and cultural townscape.
Unique Architecture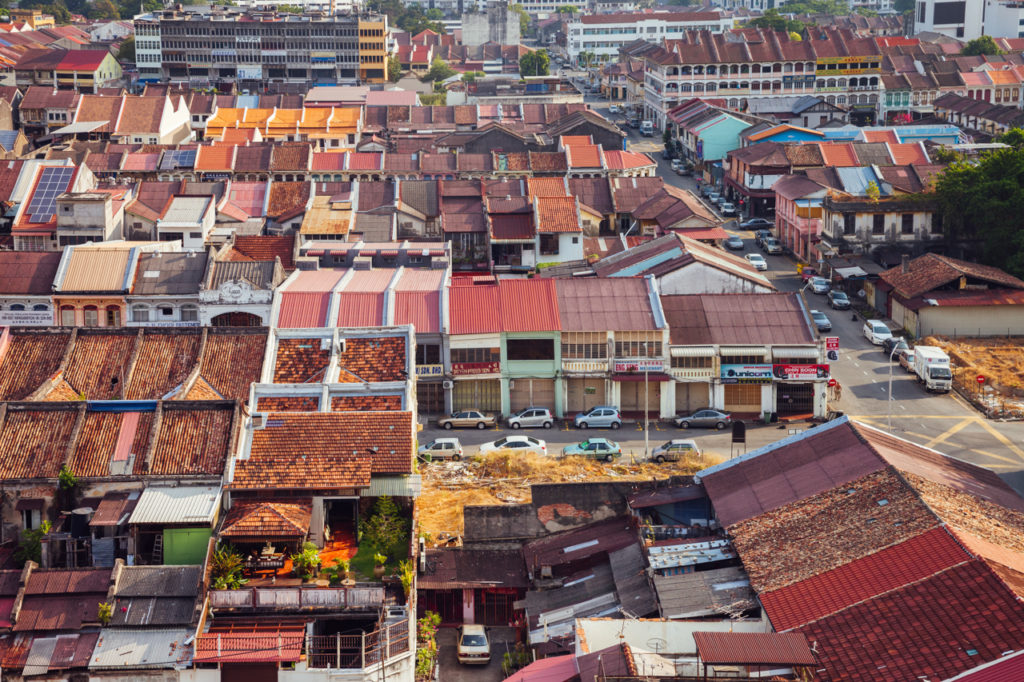 The old city of George Town preserved a large amount of historical architecture. Due to the mix of Chinese, Indian, Islamic and British cultures the architecture of Penang acquired the remarkable style without parallel anywhere in Asia.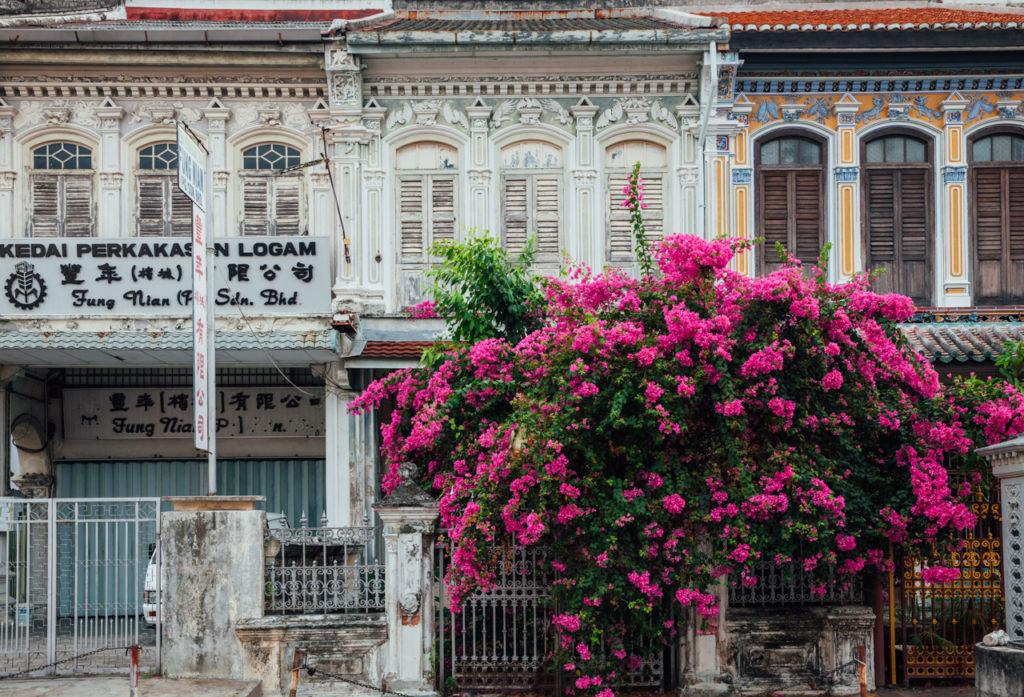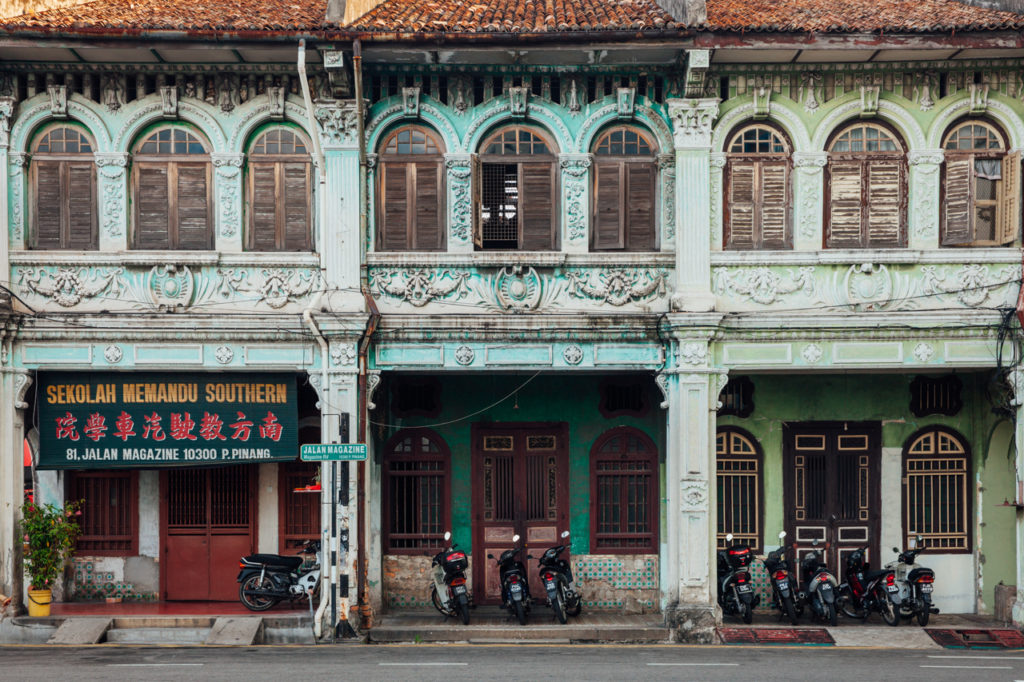 Cheong Fatt Tze or The Blue Mansion is one of the most noticed buildings in George Town. It was built by Chinese merchant at the end of the 19th century. The mansion is a splendid example of the living house of wealthy Straits Chinese of that time. Nowadays The Blue Mansion hosts the authentic hotel and the museum.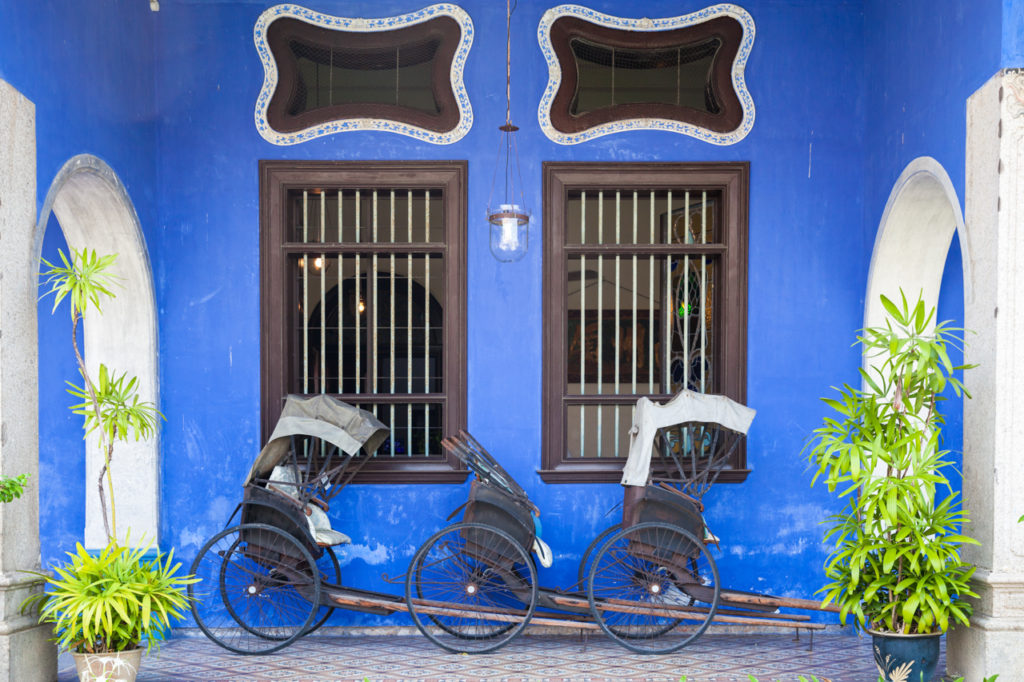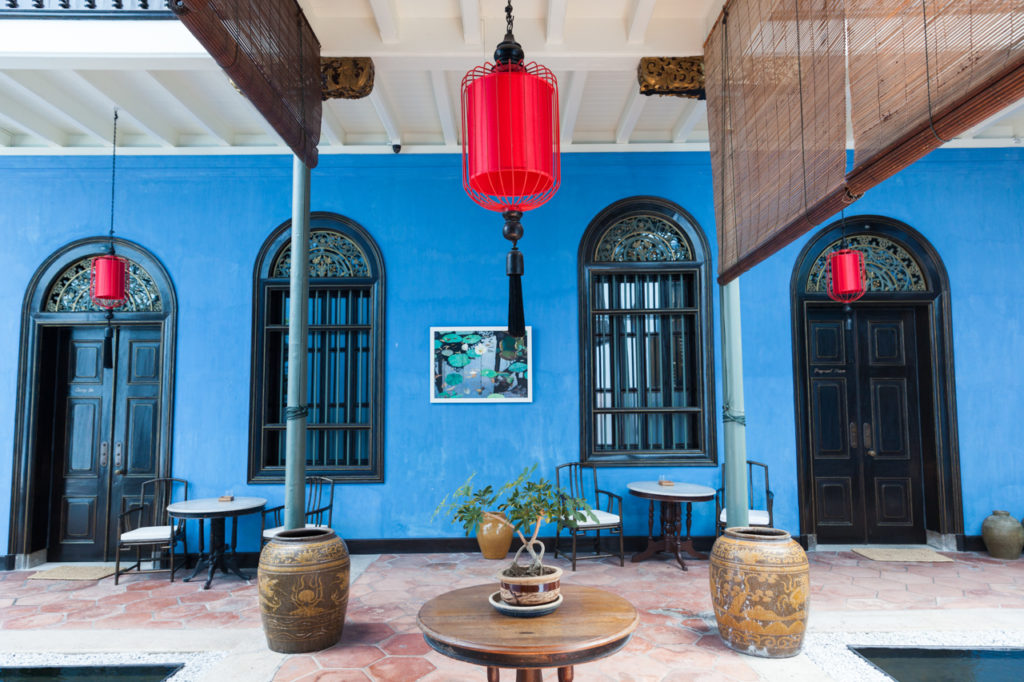 Location: 14 Lebuh Leith, George Town, Malaysia
Website: http://www.thebluemansion.com.my
Street food capital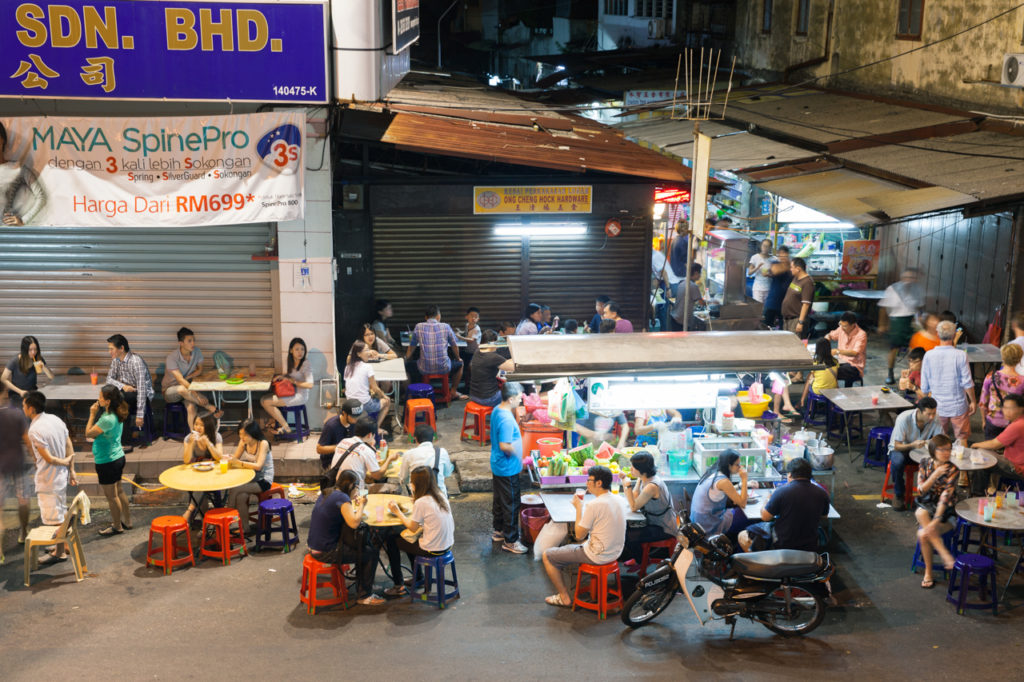 Besides its marvelous cityscape, George Town is considered as street food paradise by many. The food scene is represented by the blend of Malay, Chinese, Indian, Peranakan and European cuisines. The most popular way to enjoy Penang cuisine is to stick around one of the night street markets that come to life at sunset time on the streets of George Town.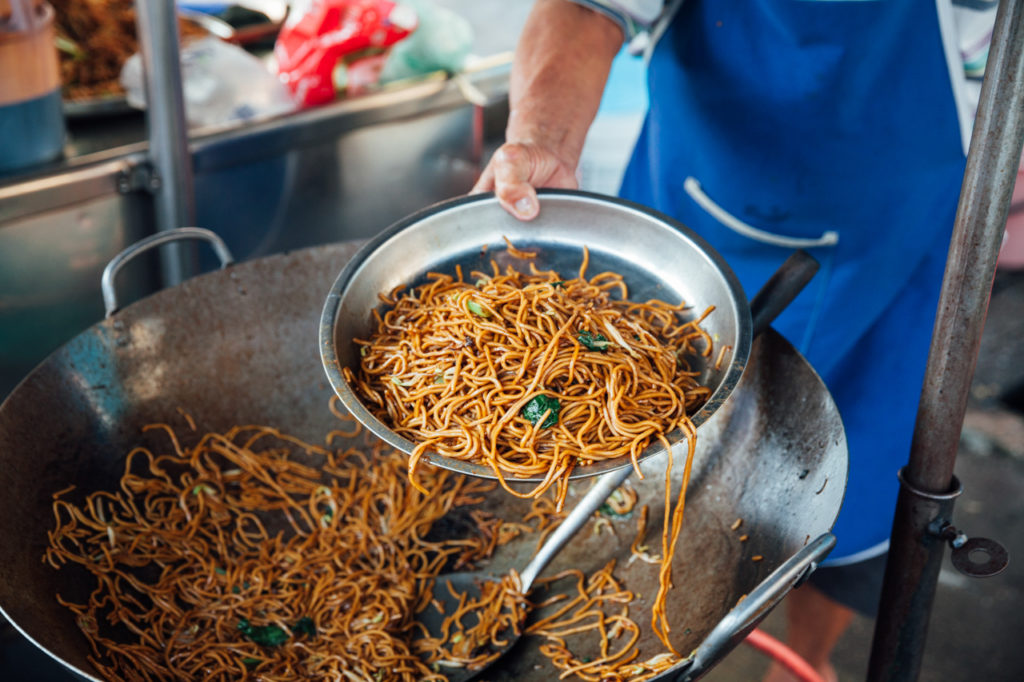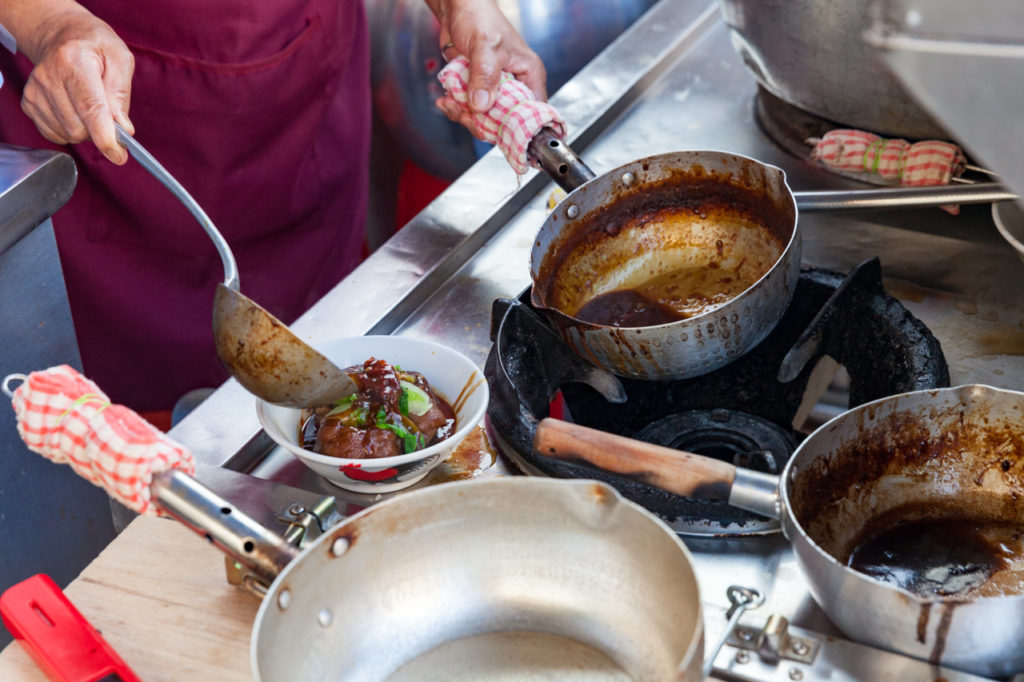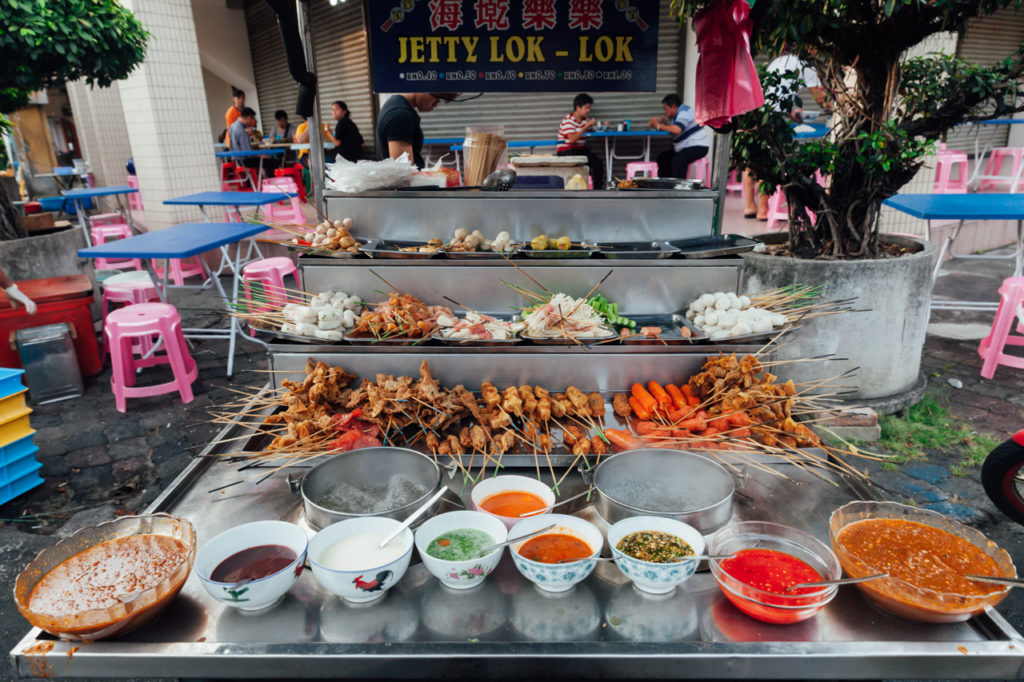 Location: Lebuh Kimberley, Lebuh Chulia, Lorong Baru
What to eat:  Char kway teow, Asam laksa, Curry mee, Hokkien mee, Won ton mee, Nasi kandar, Rojak, Chendol
Penang street art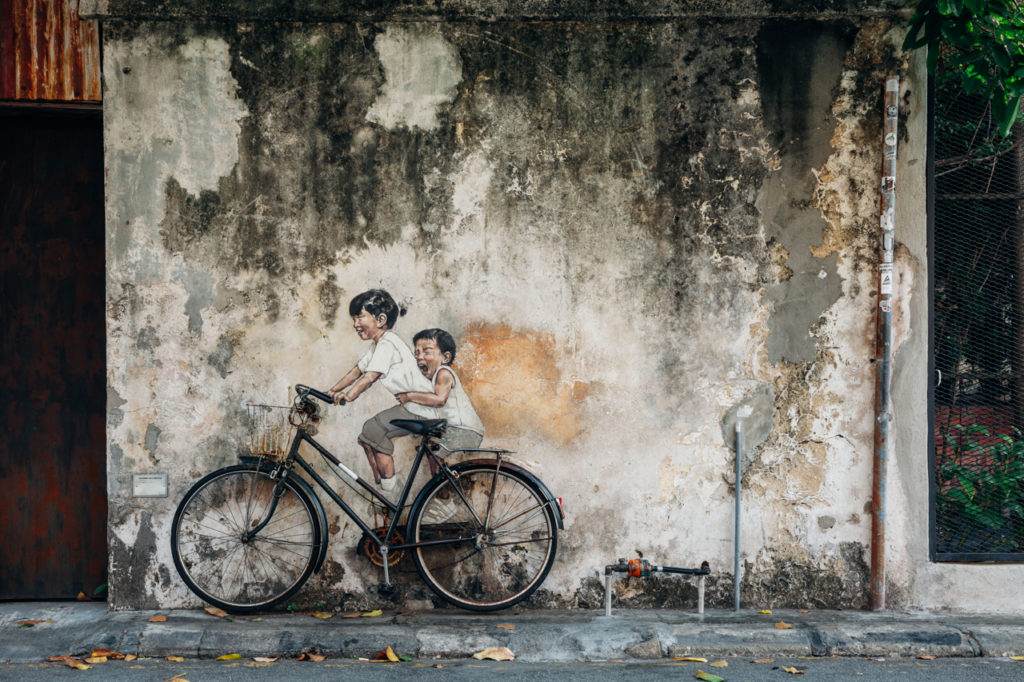 Talking about George Town it's impossible not to mention the spectacular paint murals. Once started as a part of the annual George Town Festival, it has become one of the cultural landmarks of the city in the last years.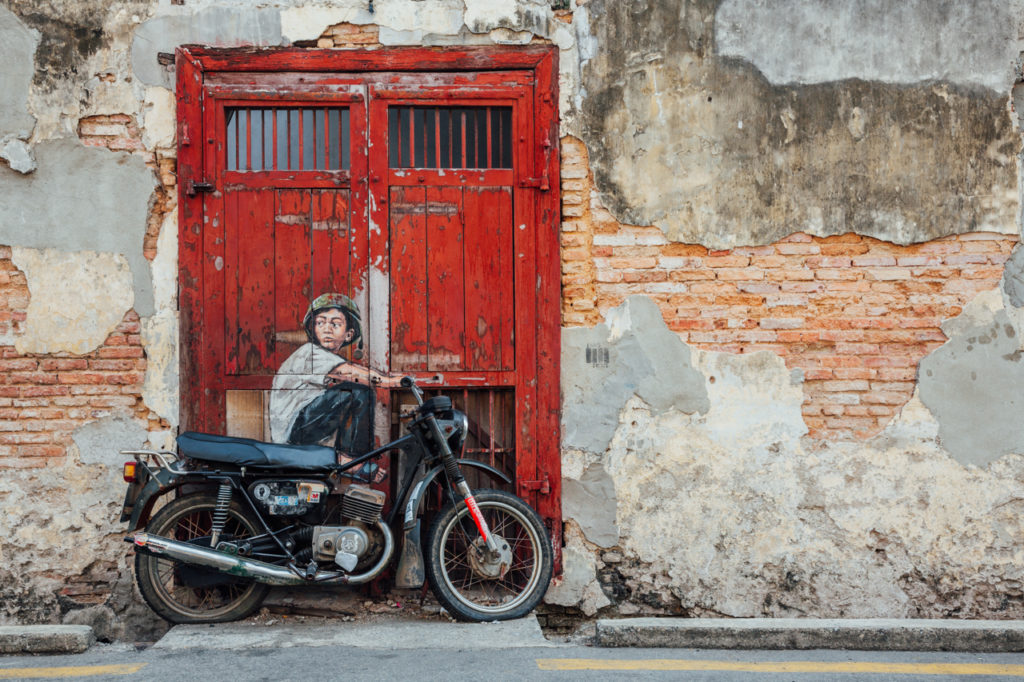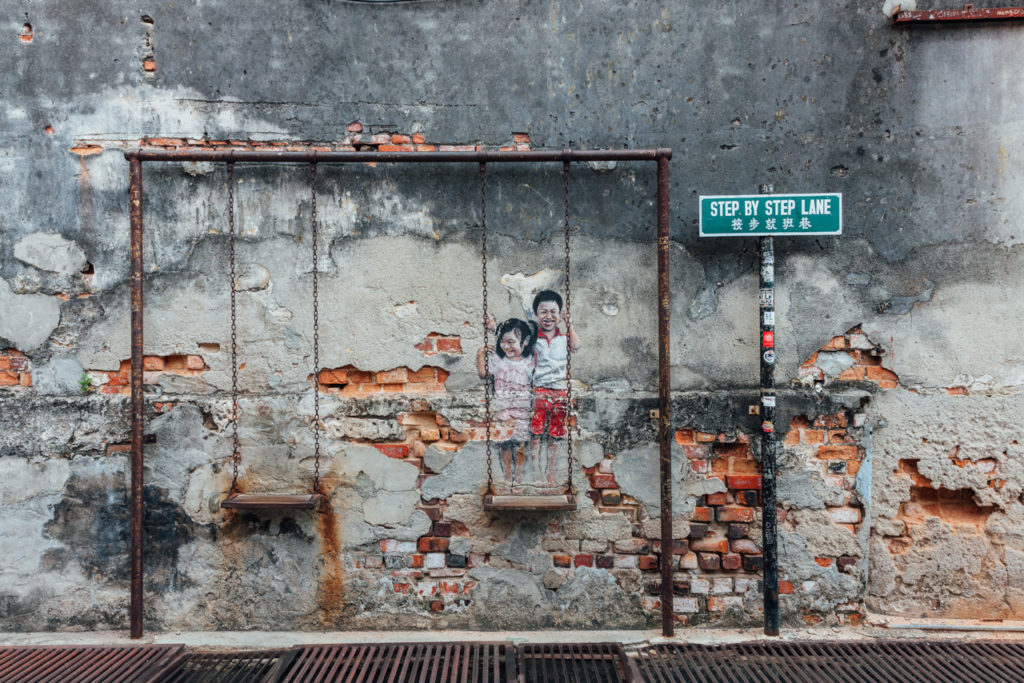 Location: The artworks are dotted over the city and the new ones appear constantly. To start exploring use one of the tourist maps: like this or like this.
Cultural cocktail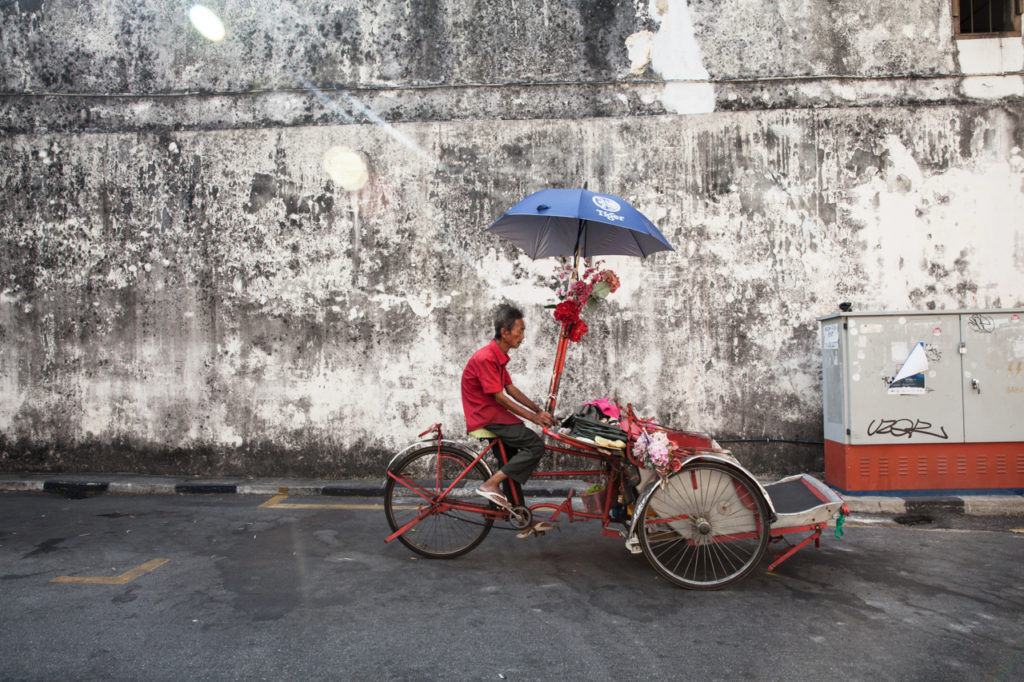 The vivid cultural cocktail determines the distinct character of the George Town. Chinese temples, mosques, Indian saris and spices mingle with white-washed colonial buildings and modern architecture located outside the old town. The mixture is totally worth to explore it.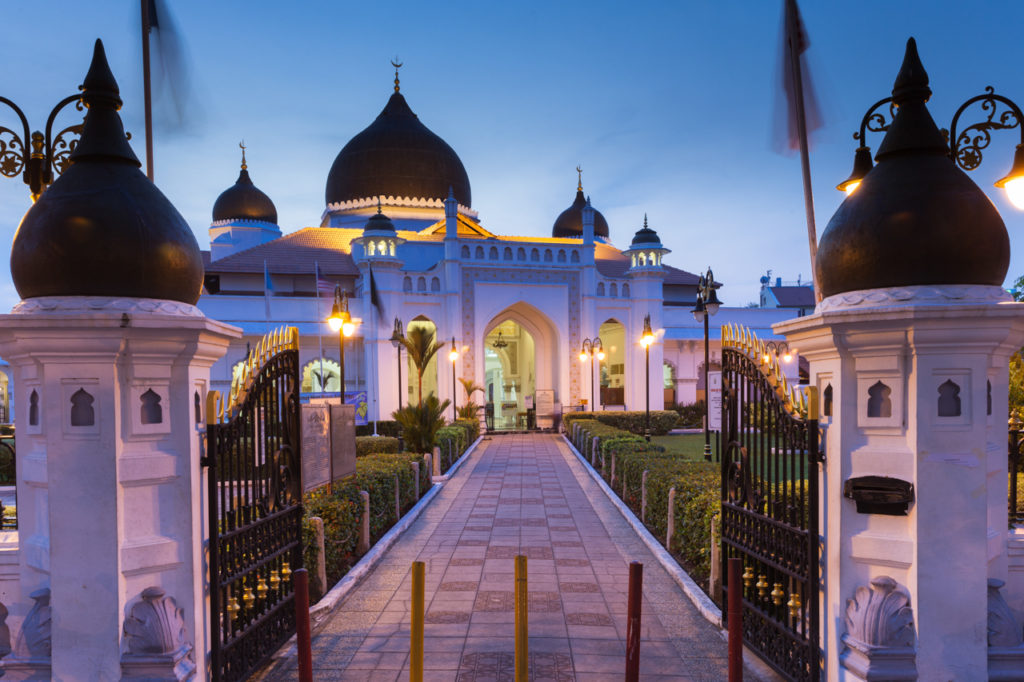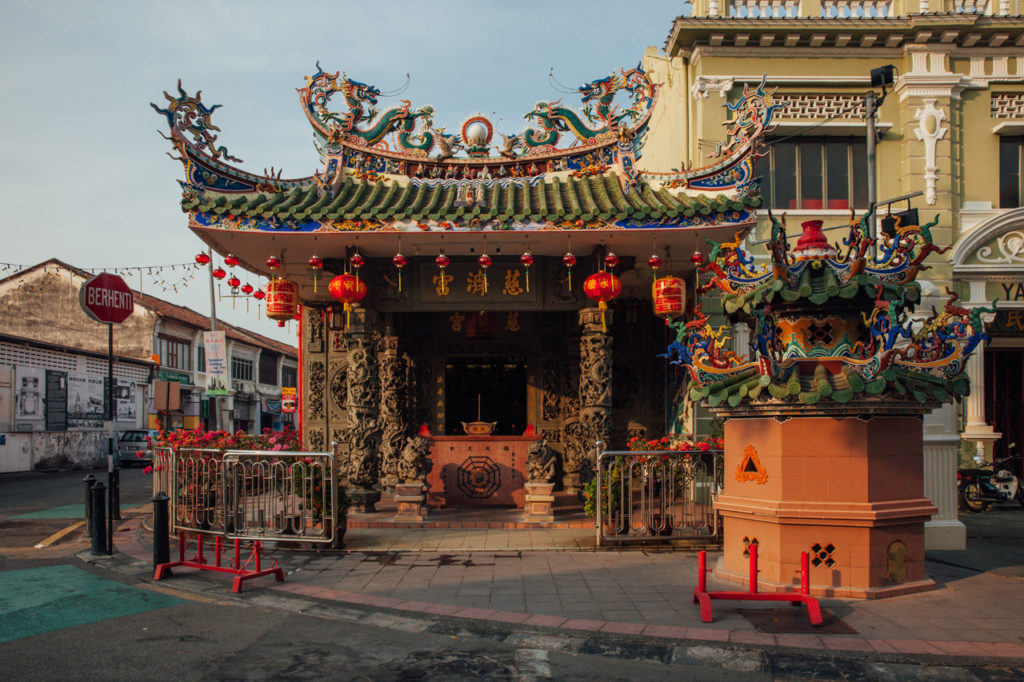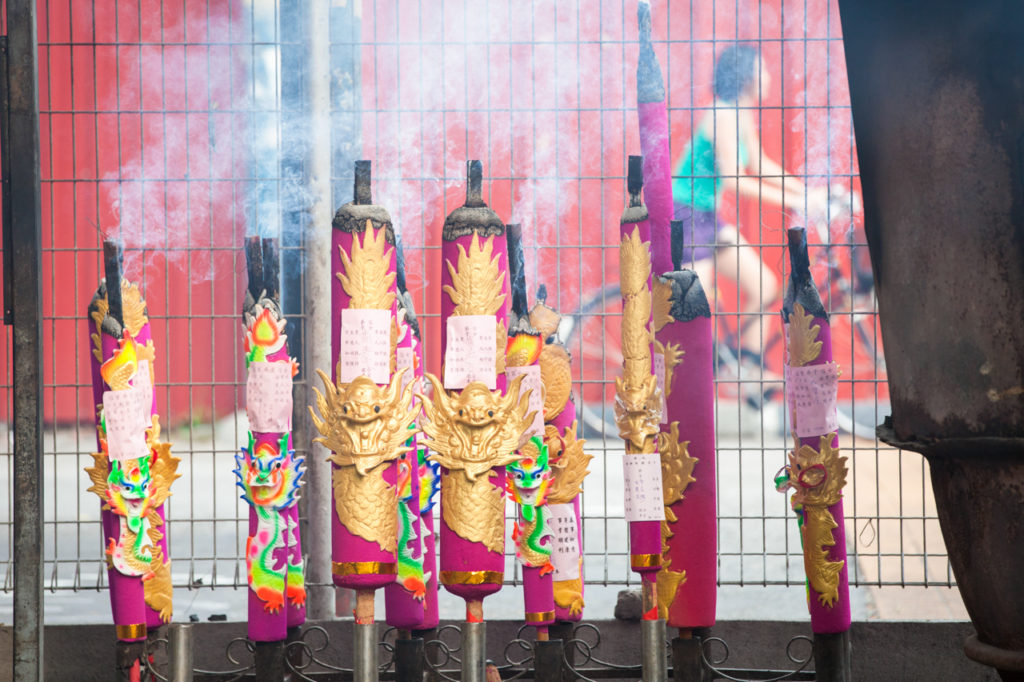 How to get there: There is an international airport on Penang located in 16 km from the George Town. Penang island is located in 355 km away from Kuala Lumpur, the capital of Malaysia. You also can get to Penang by bus or by train from Kuala Lumpur. Read our detailed instruction here.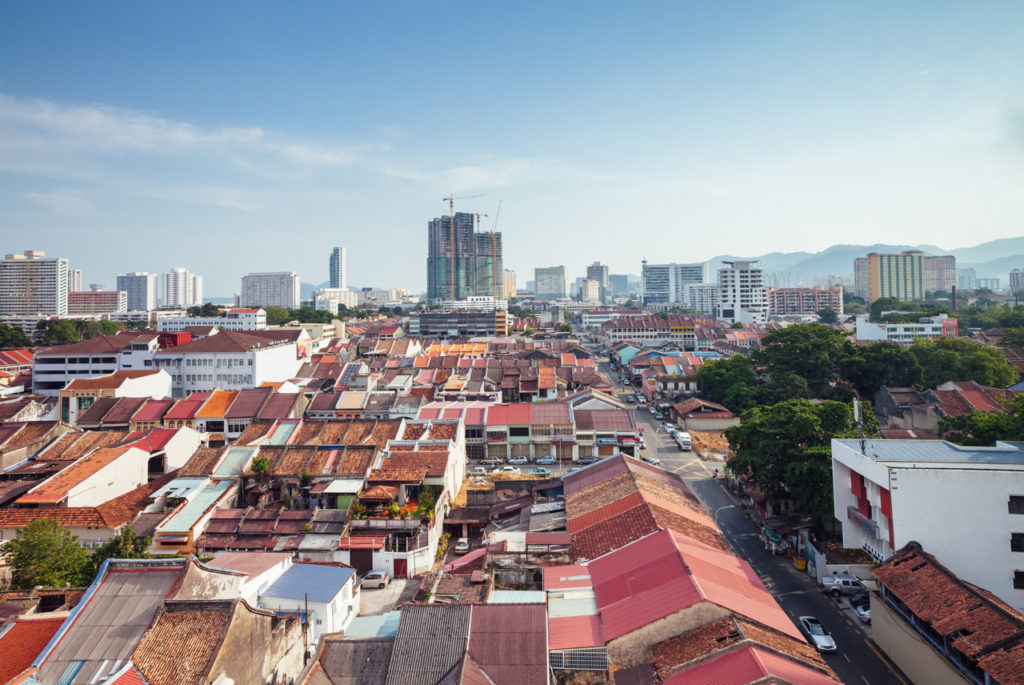 Love the post? Pin It!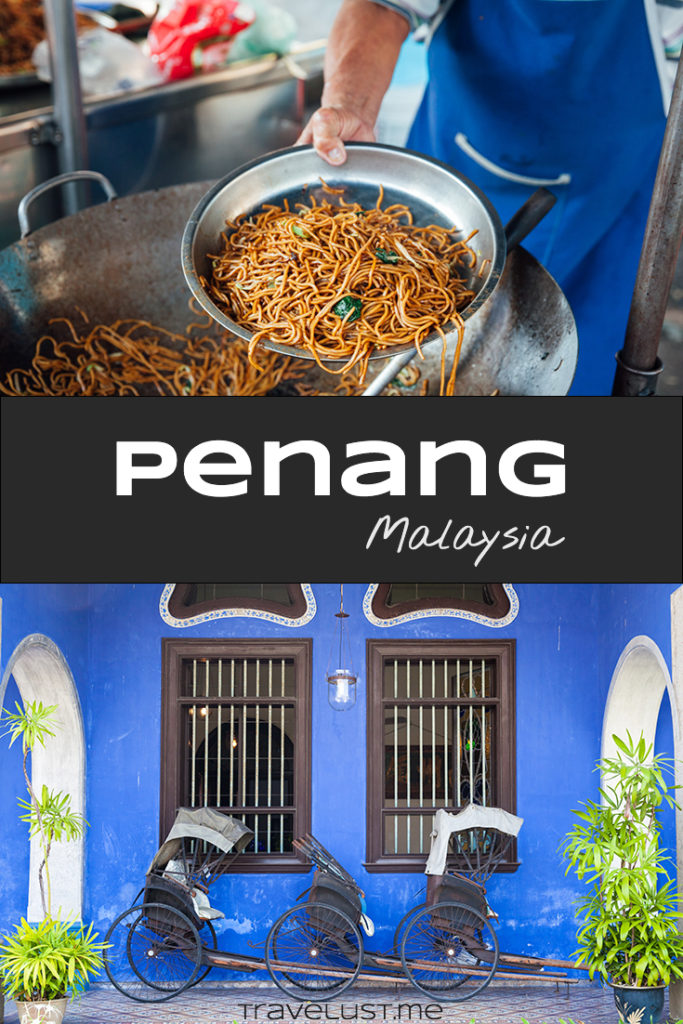 Photo credit: © Elena Ermakova, © Evgeny Ermakov. All rights reserved. Contact us here if you are interested in using our photos.