Penang is an island on the northeast of Malaysia. The island attracts tourists from all over the world, and you may consider why from our last article. Let's figure out how to get to Penang.
By plane
The easiest way to get to Penang is by air. There is an International Airport on the island in 16 km from George Town. Prepaid taxi counter operates in the arrivals hall which provides a scam-free driver service. You also can take a public bus from the airport, check Penang bus route maps here.
By bus
Most of the long distance buses from Malaysia and Singapore arrive to and depart from the Sungai Nibong Bus Terminal, but there are a few bus companies departing from Komtar Bus Terminal in George Town.
Sungai Nibong Bus Terminal is located in 12 km from George Town. Public bus #401 connects the Bus Terminal with the center of the George Town. For other locations on Penang, check the bus route map.
Buses from Kuala Lumpur to Penang
Before November 2015 buses from Kuala Lumpur to Penang departed from Pudu Raya Bus Terminal. The bus services were relocated to Terminal Bersepadu Selatan. Terminal Bersepadu Selatan is located on the south of Kuala Lumpur. You can get there by rail, by bus or by taxi. Check the details here. Read here how to get to Bersepadu Selatan Bus Terminal from KL Sentral station.
The bus ride between Kuala Lumpur and Penang takes about 4 hours and is very convenient due to good road conditions and facilities at the bus stops.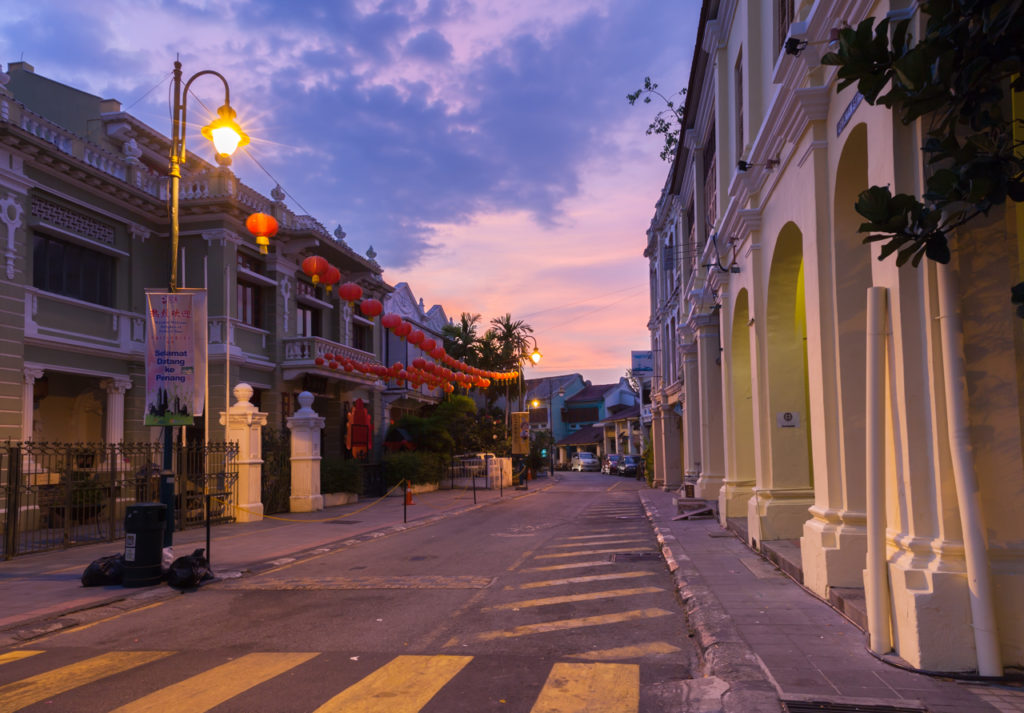 By train
Trains to Penang arrive in Butterworth train station on the mainland. Ferry terminal connects the mainland to the Island. It takes about 15 minutes to cover the distance between Butterworth and Penang.
The train journey from Kuala Lumpur to Butterworth takes about 4 hours. Trains to Penang depart from KL Sentral in Kuala Lumpur. Check the timetable here.
By car
There is about 355 km between Penang and Kuala Lumpur. Island is connected to the mainland and the North-South Expressway by the Penang Bridge and the Sultan Abdul Halim Muadzam Shah Bridge.
By Ferry
Langkawi Ferry Services and Superfast Ferry Venture operate ferries between Langkawi and Penang. The trip duration is roughly 2 hours and 45 minutes.