Angkor Wat is the famous enigmatic temple ruins hidden in the jungles of Cambodia. Actually, Angkor Historical Park is not one temple but a big complex of ruins stretched on more than 20 kilometers. 
Angkor Thom is the remains of the ancient Khmer capital where the main ruins are situated.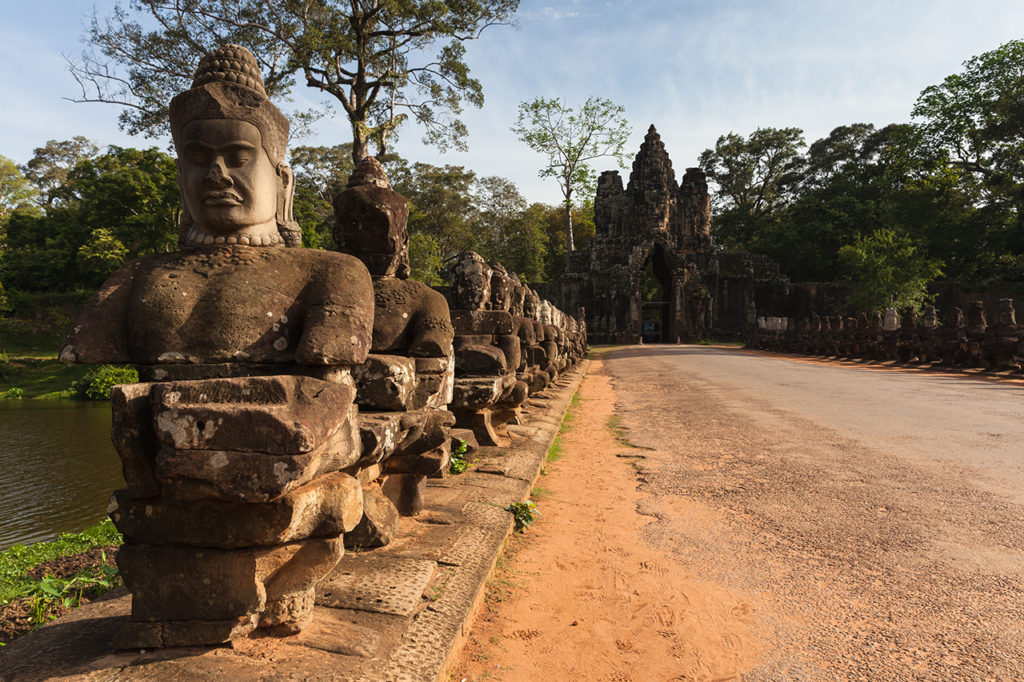 The most famous and the biggest temple of Angkor Thom is Angkor Wat. The popular tourist attraction is to catch the sunrise over the temple. Angkor Wat is a bit overcrowded at sunrise, and the attraction may not be rewarding during the rainy season (June to September) because the sun is often hidden behind the clouds.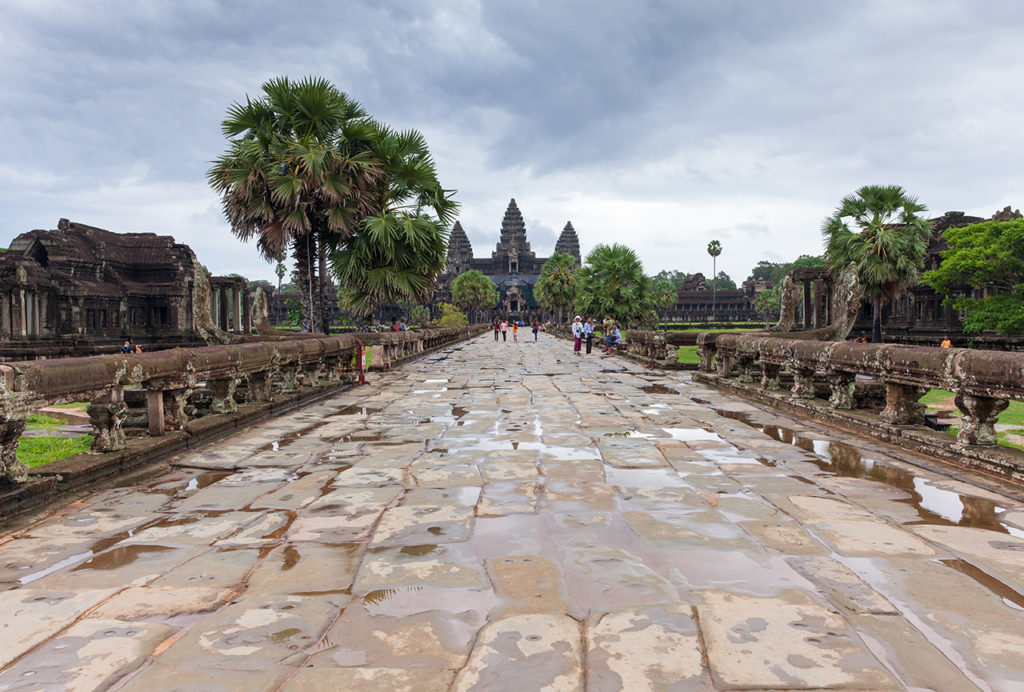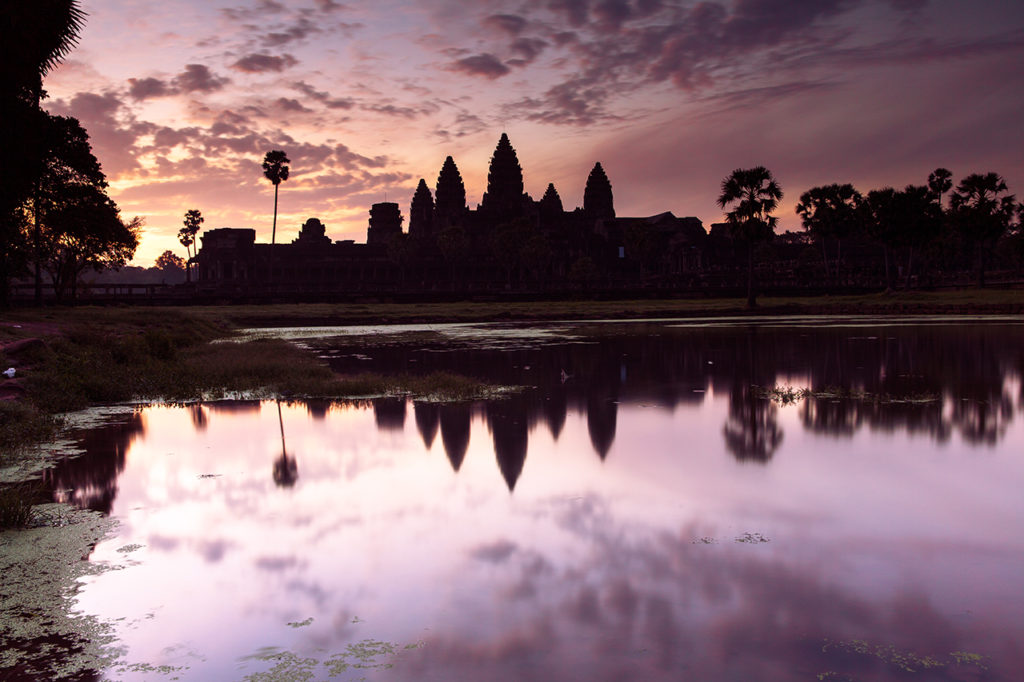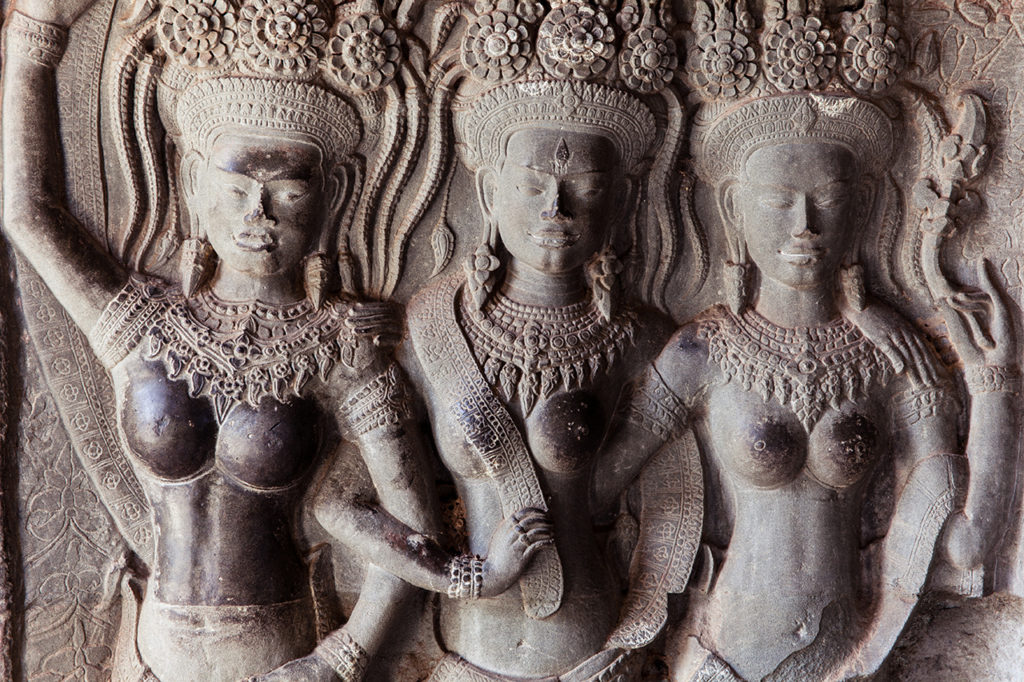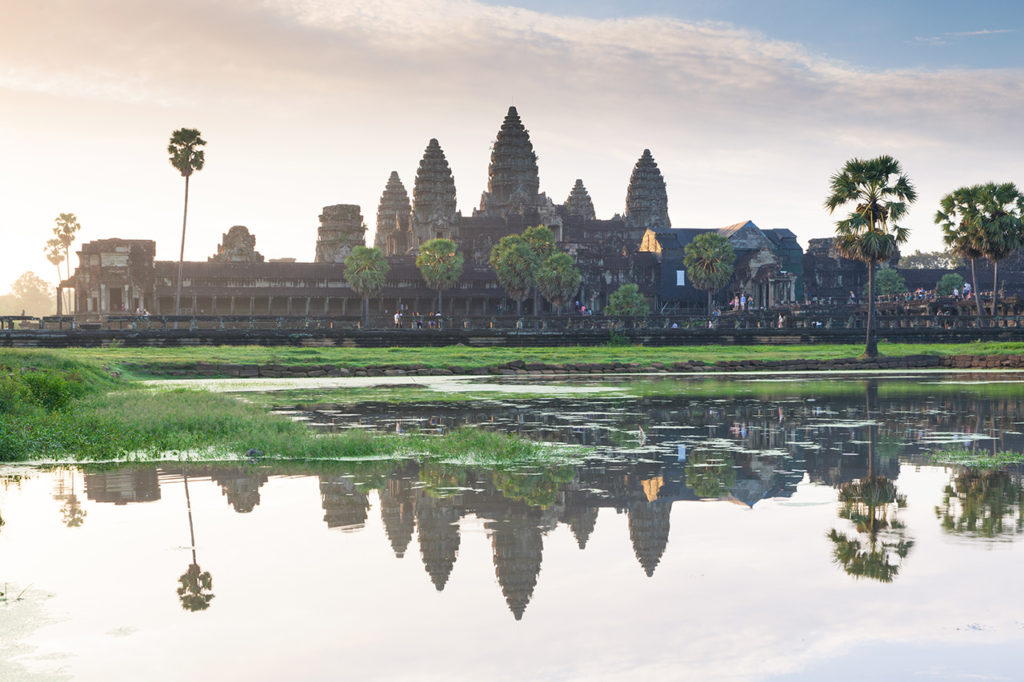 Ta Prohm temple is famous as a location used in the film Tomb Raider. It is the most overgrown ruin of Angkor ruins and perhaps the most impressive one.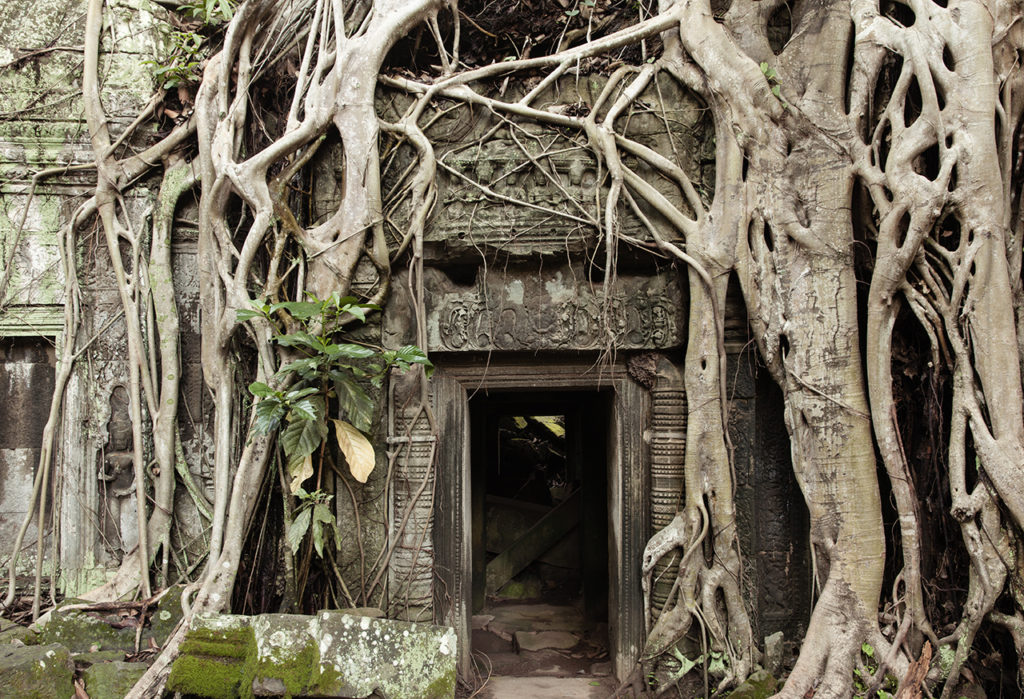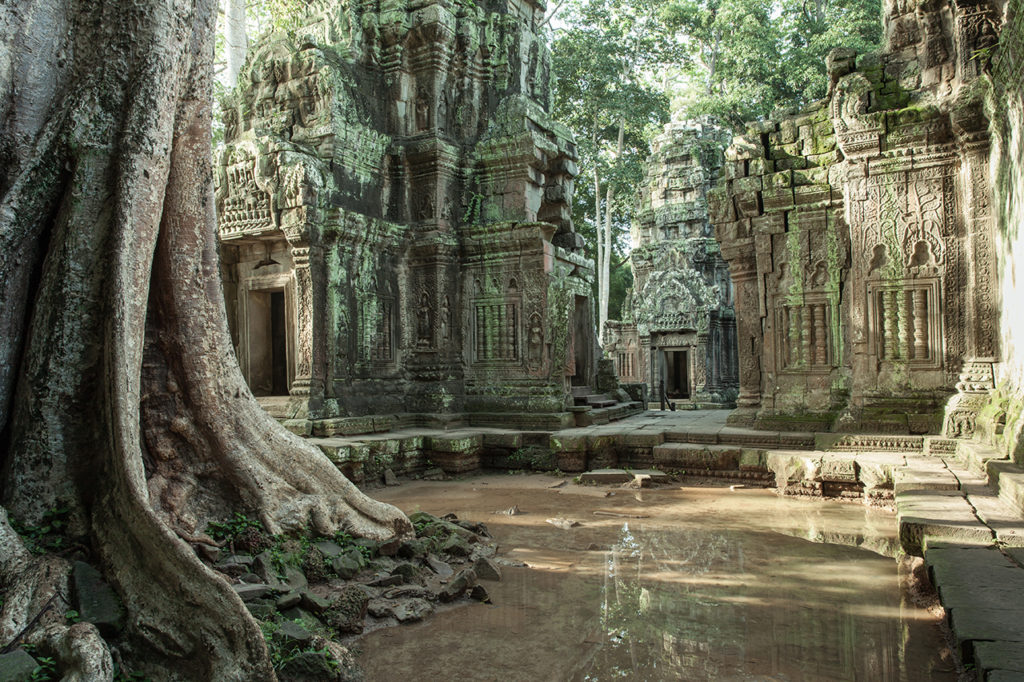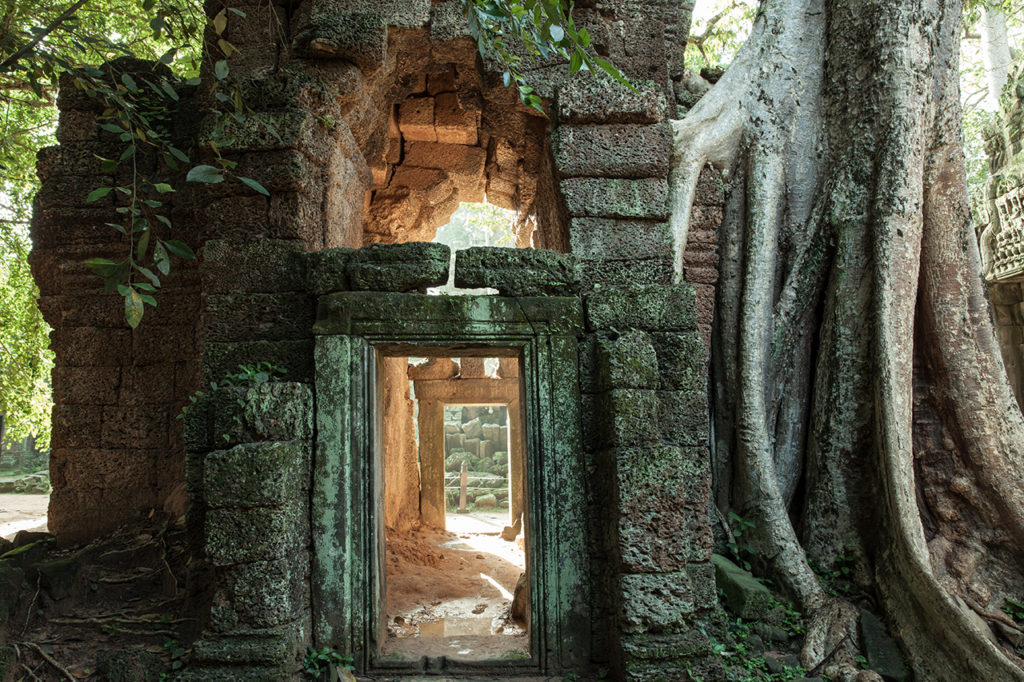 The Bayon is the mysterious temple with many stone faces. The temple sits at the exact center of Angkor Thom. The number of faces is approximately 200, they follow you wherever you go at the temple.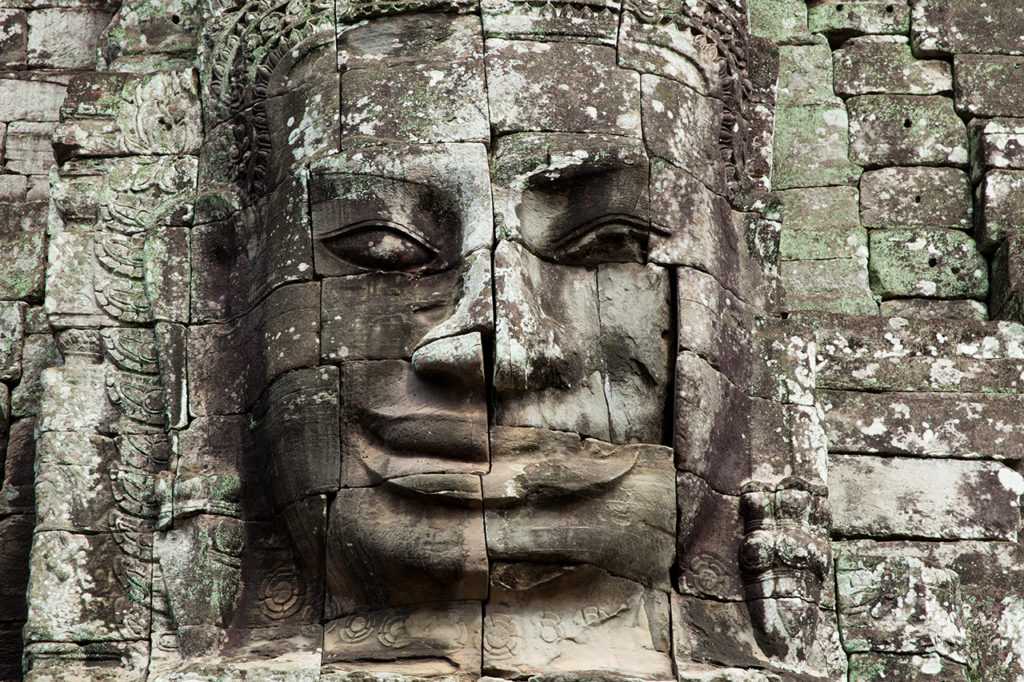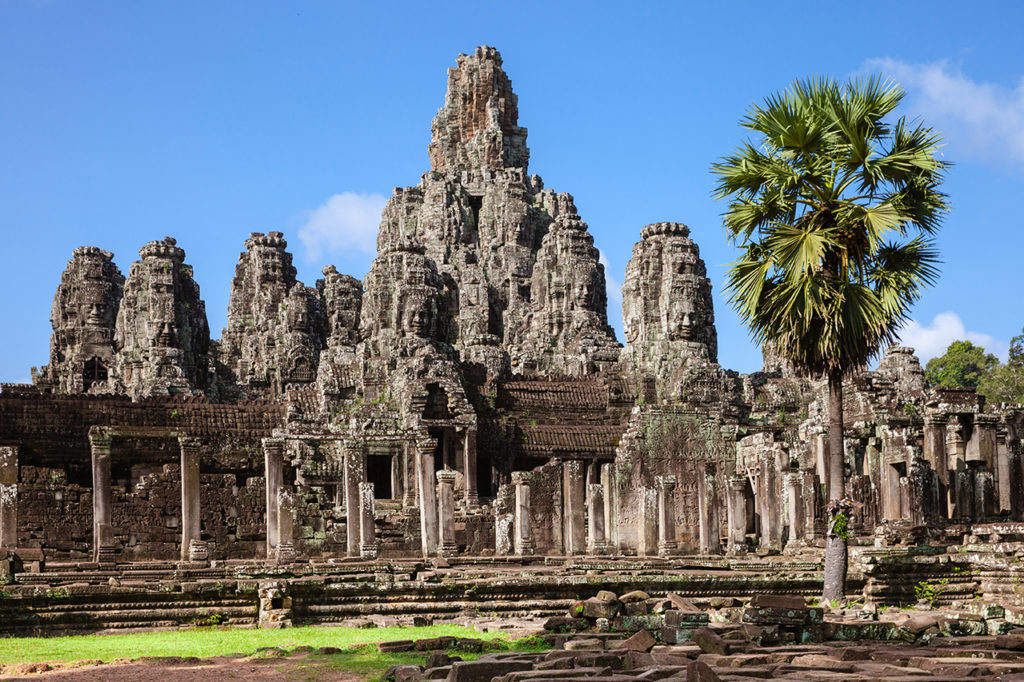 Top tip: To beat the crowds head to Ta Prohm, Bayon or secondary temples at sunrise when other tourists are catching the sunrise at Angkor Wat.
The Grand Circuit is an extension of the main Small Circuit rote and covers remote temples dotted around Angkor Historical Park grounds. Temples of the Grand Circuit are not crowded and are totally worth to explore if you have three or more days in the Park. The most convenient way to do it is to rent a bicycle or hire a rickshaw for a day.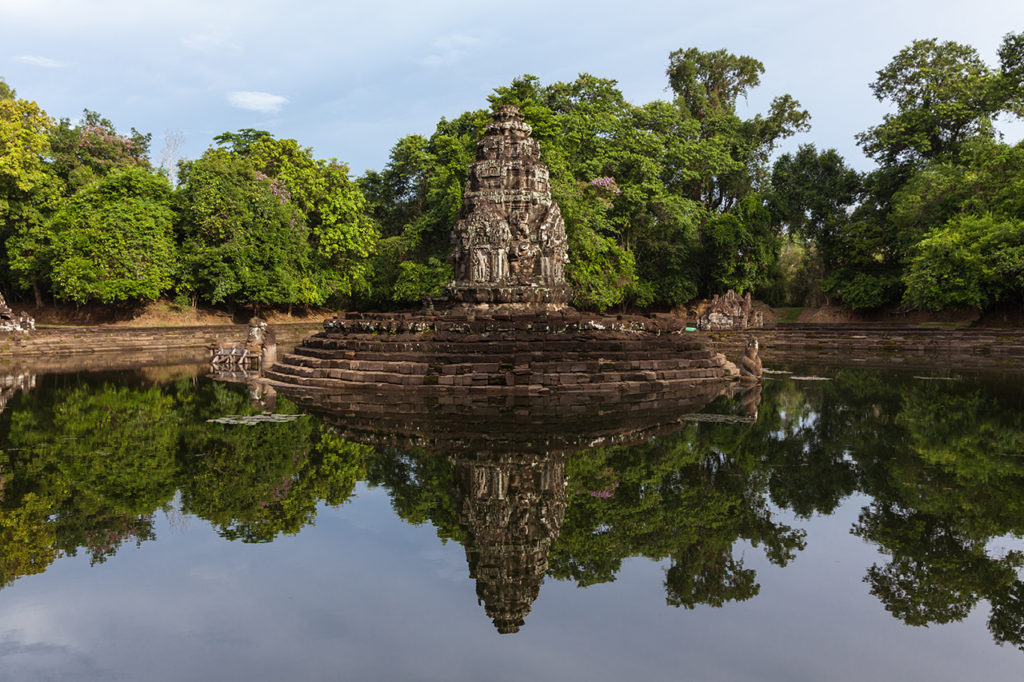 Banteay Srei is one of the remote temples located 25 kilometers away from the main route. It is famous for its marvelous carvings on red sandstone walls. Banteay Srei is considered as "jewel of Khmer art" and is one of the most exquisite temples of Angkor.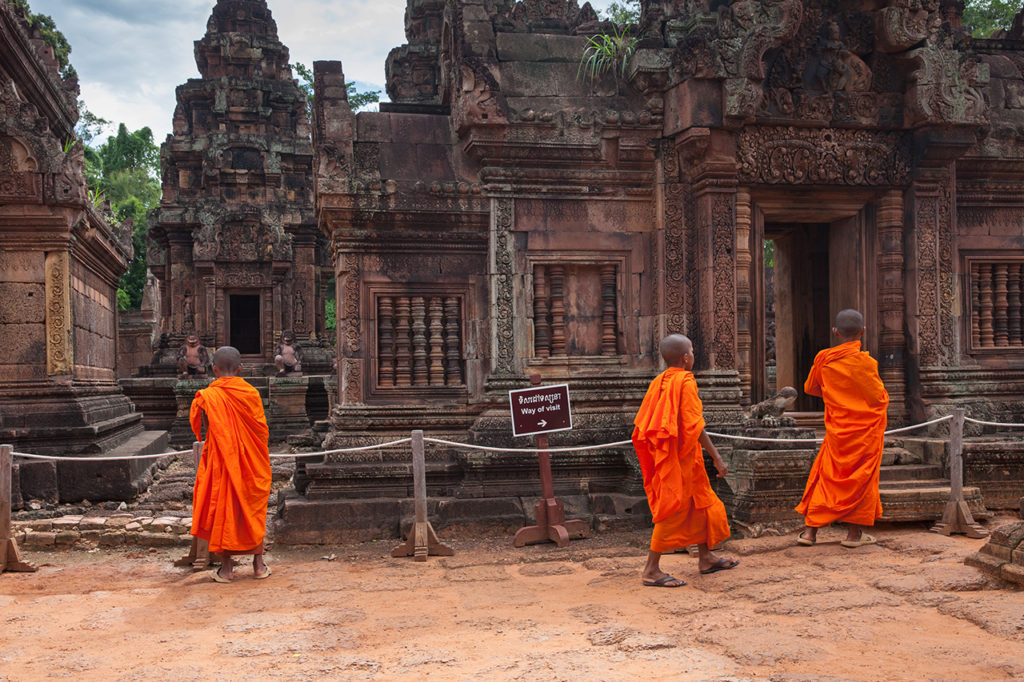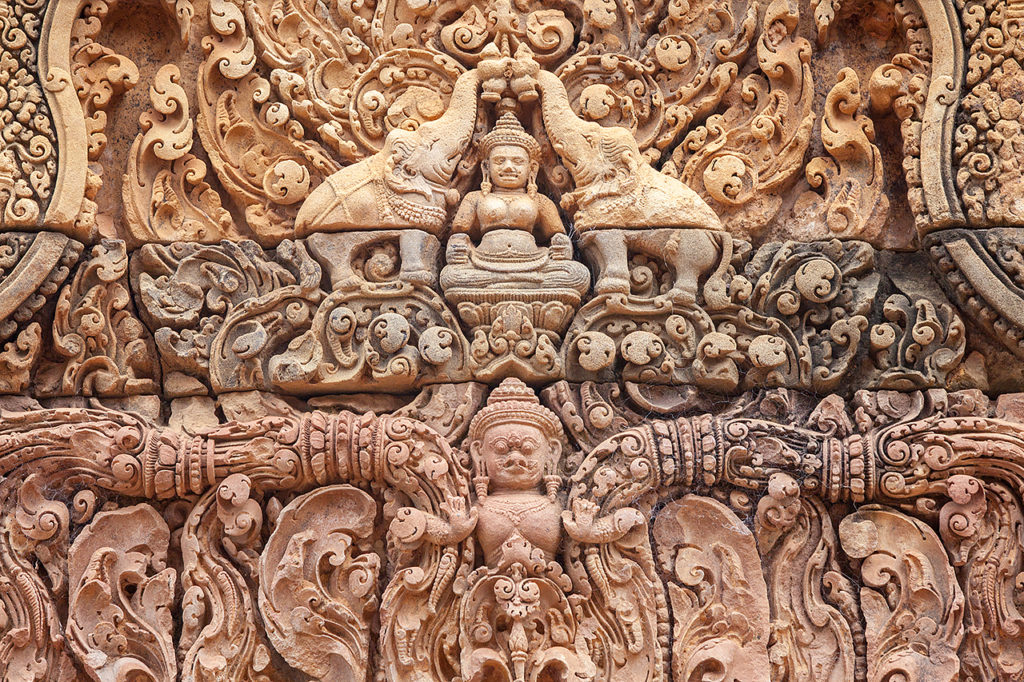 How to get there: The closest town to Angkor Historical Park is Siem Reap, located 7 kilometers away from the Park entrance. There is an international airport close to the town. Siem Reap is also accessible by bus from Phnom Penh and Battambang.
Tickets: You must buy a ticket to get to the ruins. The ticket office is at the Park entrance. There are tickets for one, three, or seven entrances. The three-entrance ticket is valid during a week and the seven-entrance ticket is valid during a month.
Love the post? Pin It!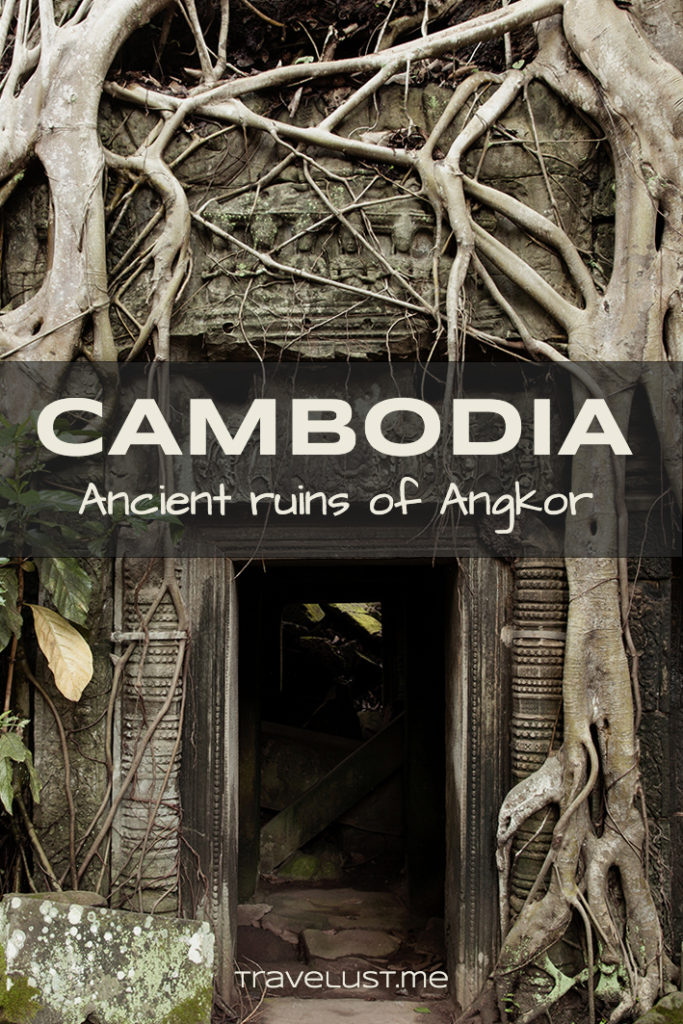 Photo credit: © Elena Ermakova. All rights reserved. Contact us here if you are interested in using our photos.