Luang Prabang is a small town in the north central Laos. The town is situated at the confluence of the Nam Khan and the Mekong River and surrounded by emerald mountains. This place was formerly the capital of the Luang Prabang kingdom. During French colonial period it was the seat of government of the Kingdom of Laos. The town of Luang Prabang was listed as UNESCO World Heritage Site for its well-preserved architectural, cultural and religious heritage.
Cultural Heritage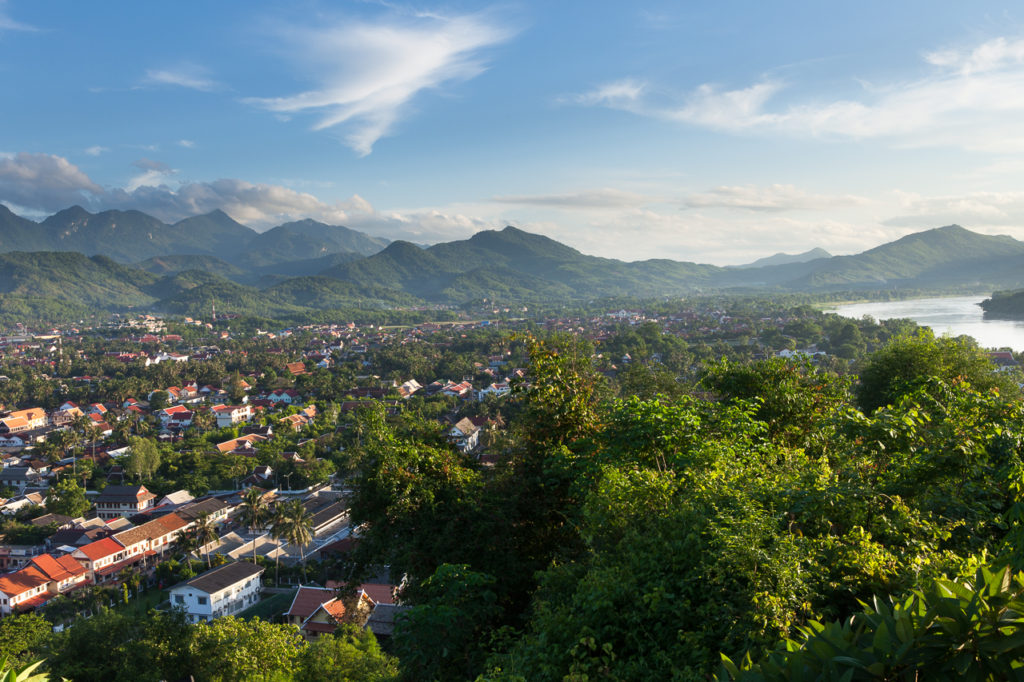 Luang Prabang is a nice quiet town. The streets of the historical center are lined with low-height colonial buildings and are dotted with ancient Buddhist temples. The great Mekong River is slowly flowing nearby.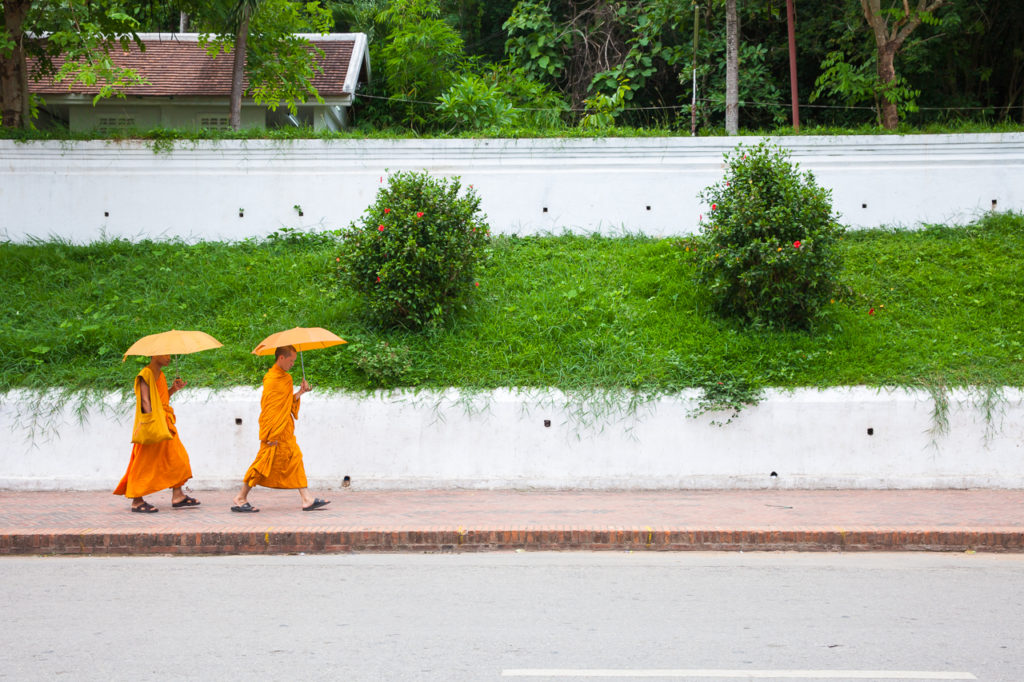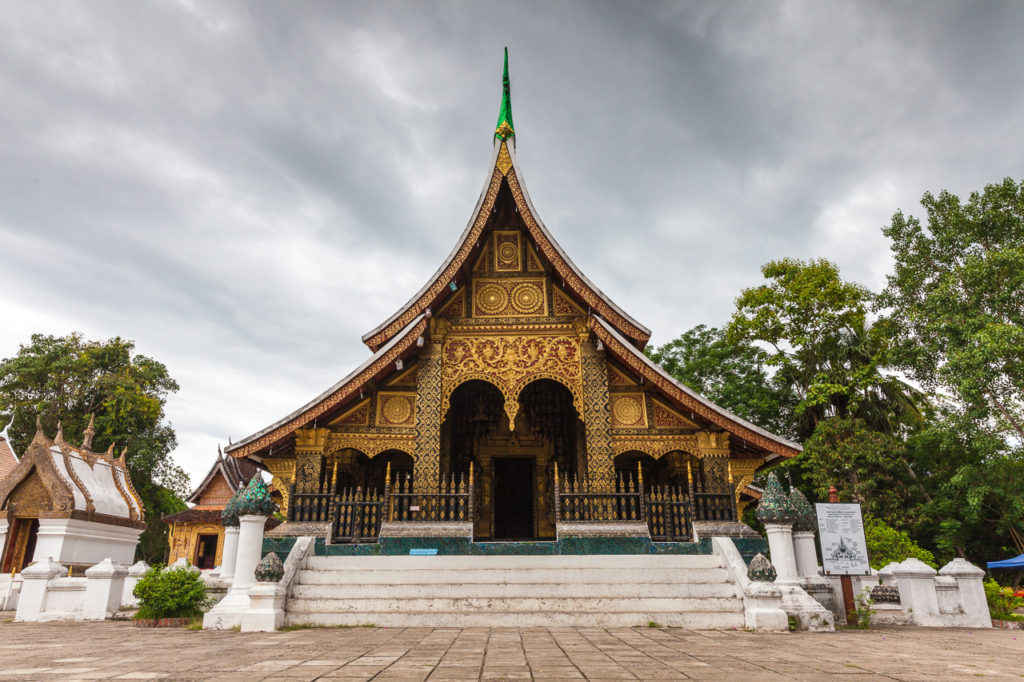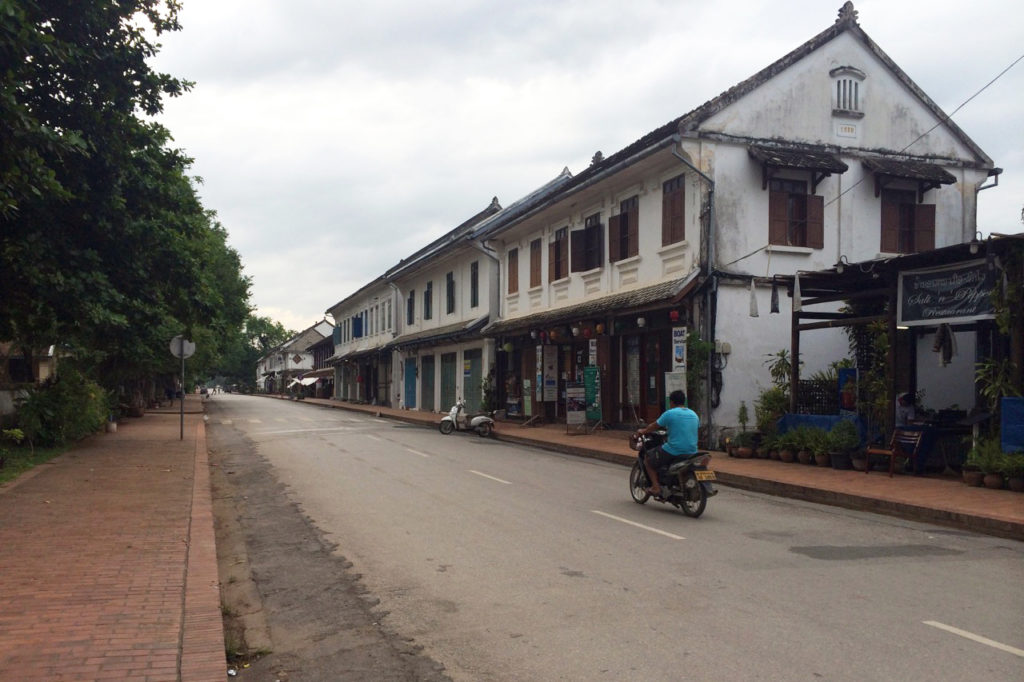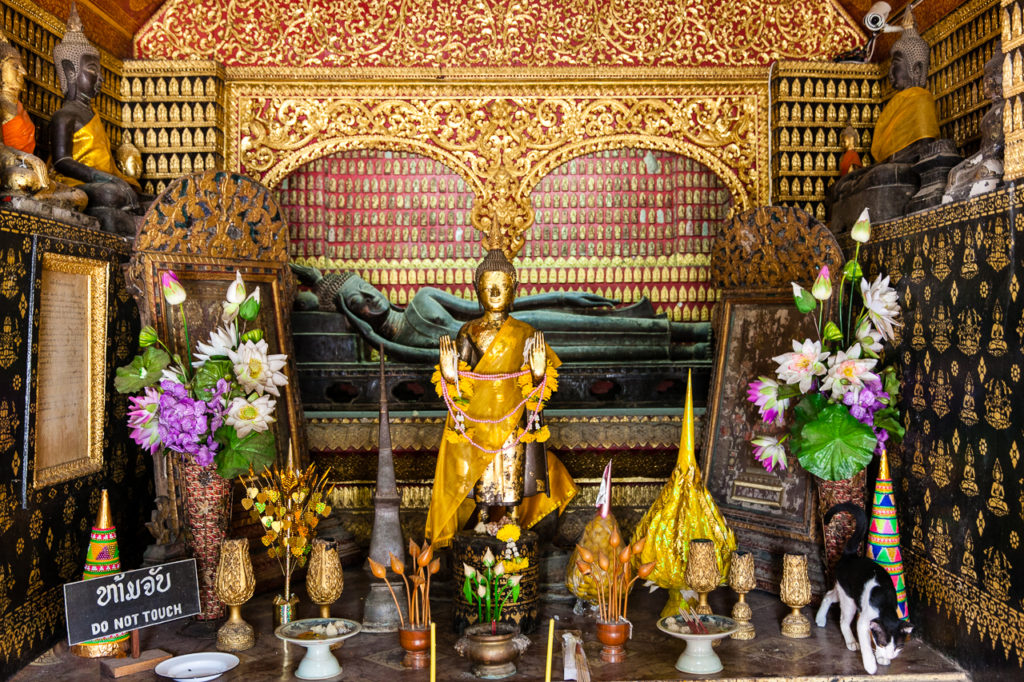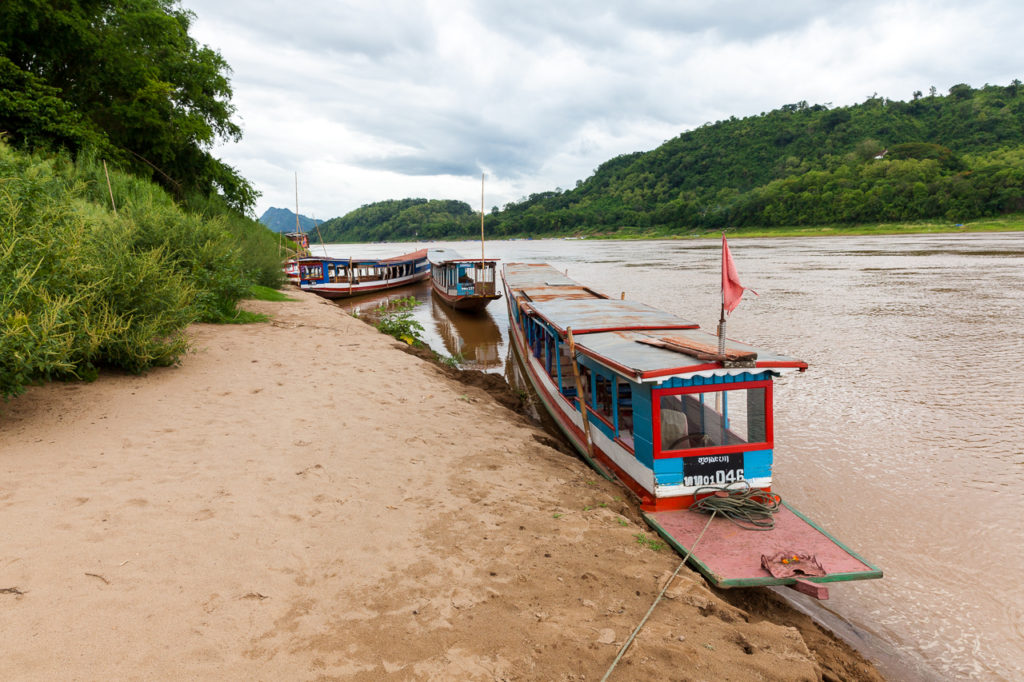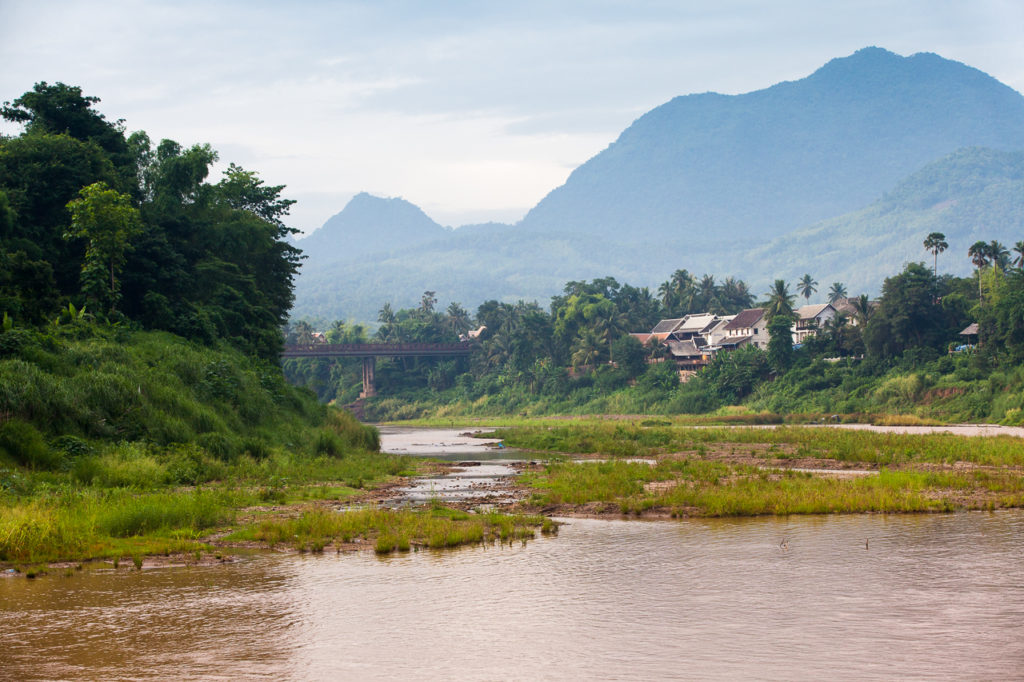 A French influenced charm is mixed with ancient Laotian traditions in the ambiance of Luang Prabang. Roadside cafes serve croissants, baguettes, and a wine along with Larb salad and curries.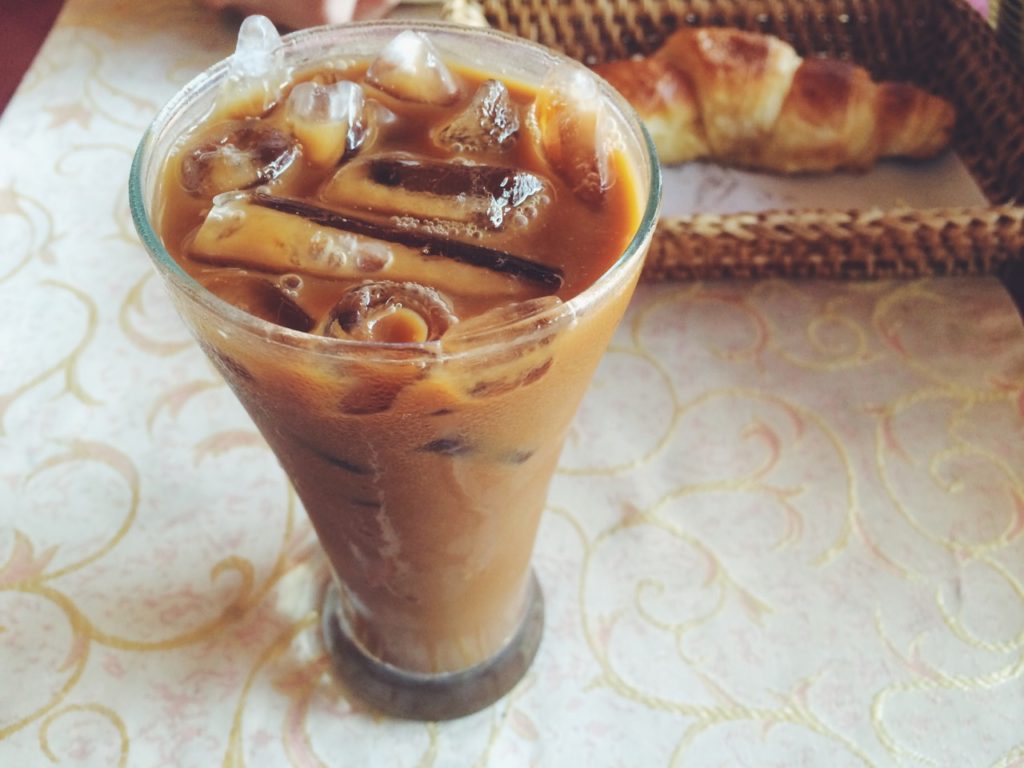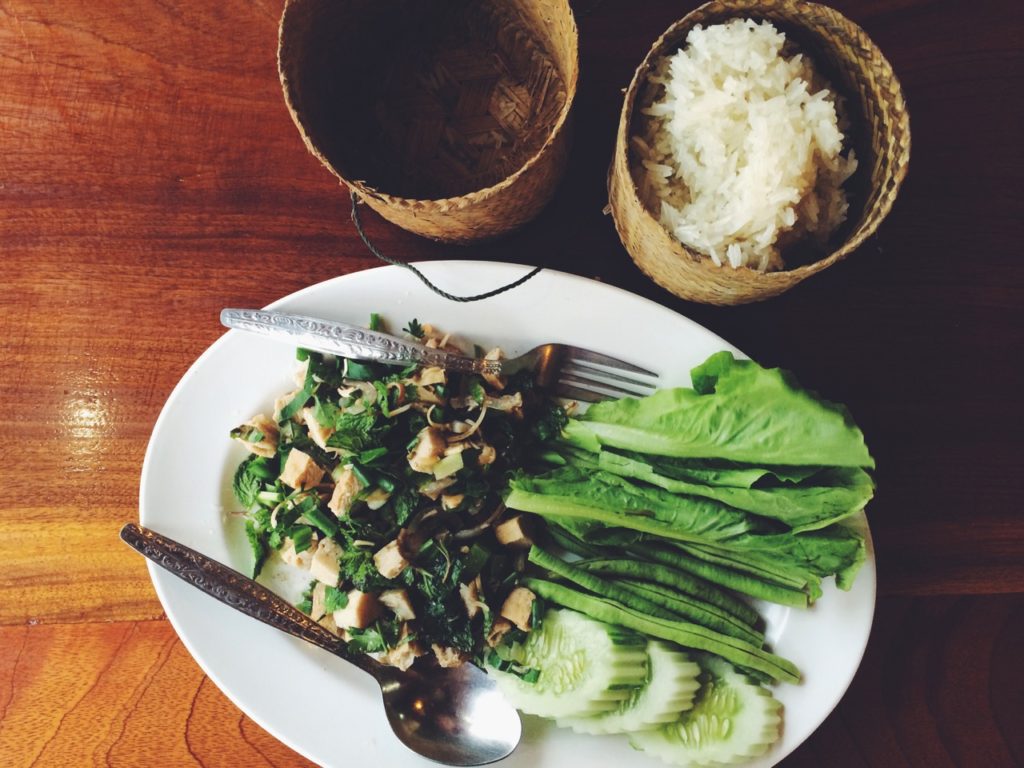 Alms giving ceremony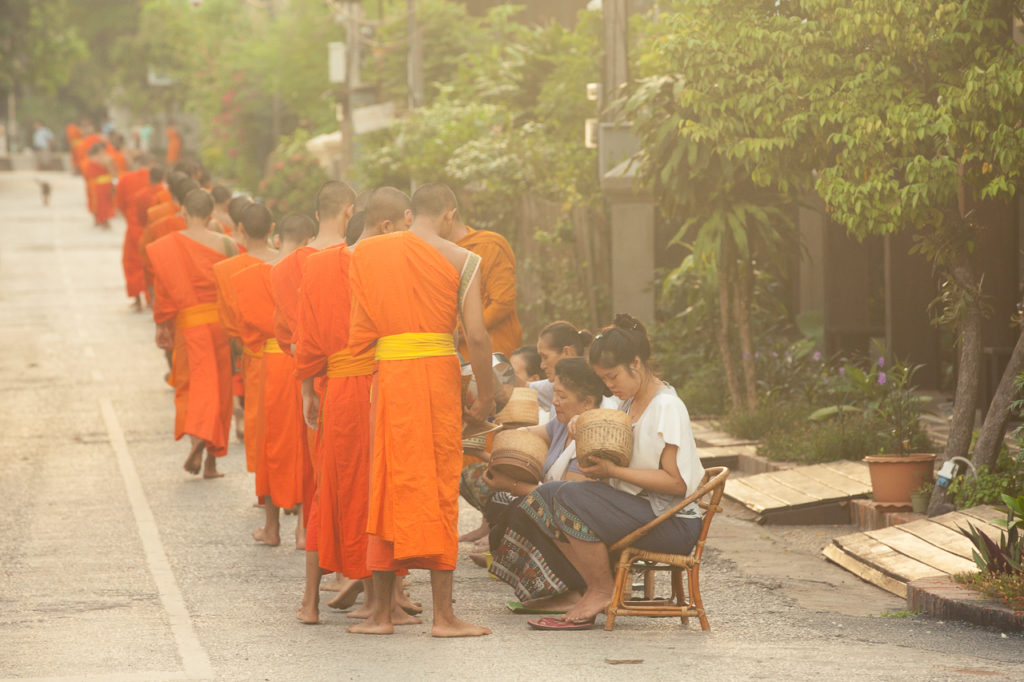 Every morning, before the sun goes up, a long queue of saffron-robed monks snakes down the streets of Luang Prabang. The alms giving ceremony or the 'Tak Bat' is an ancient Buddhist tradition which represents the symbolic connection between monks and the secular society.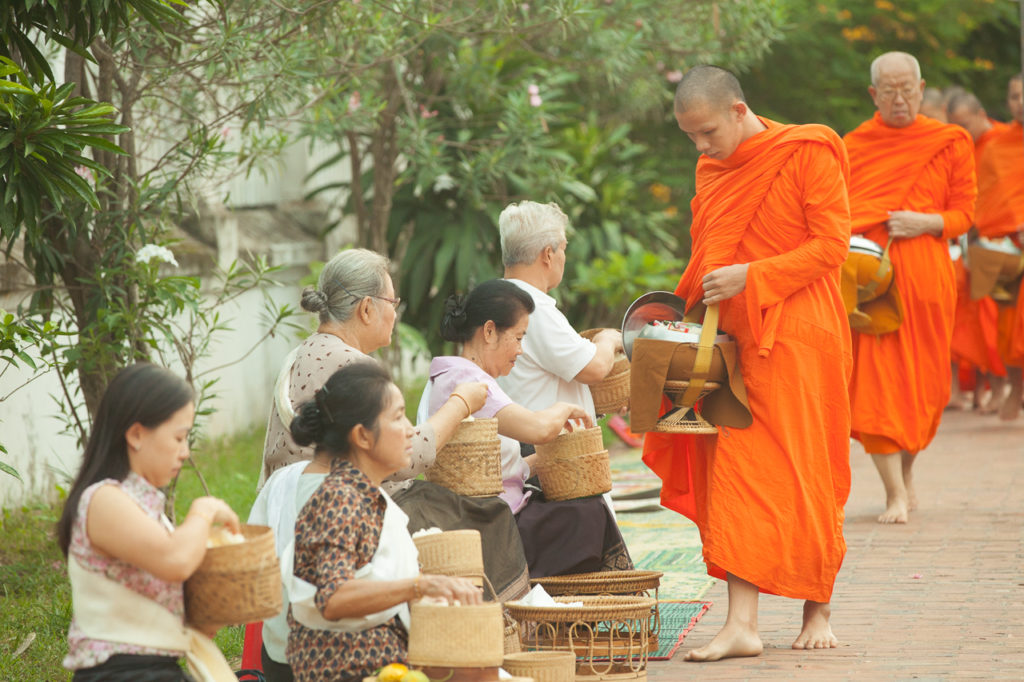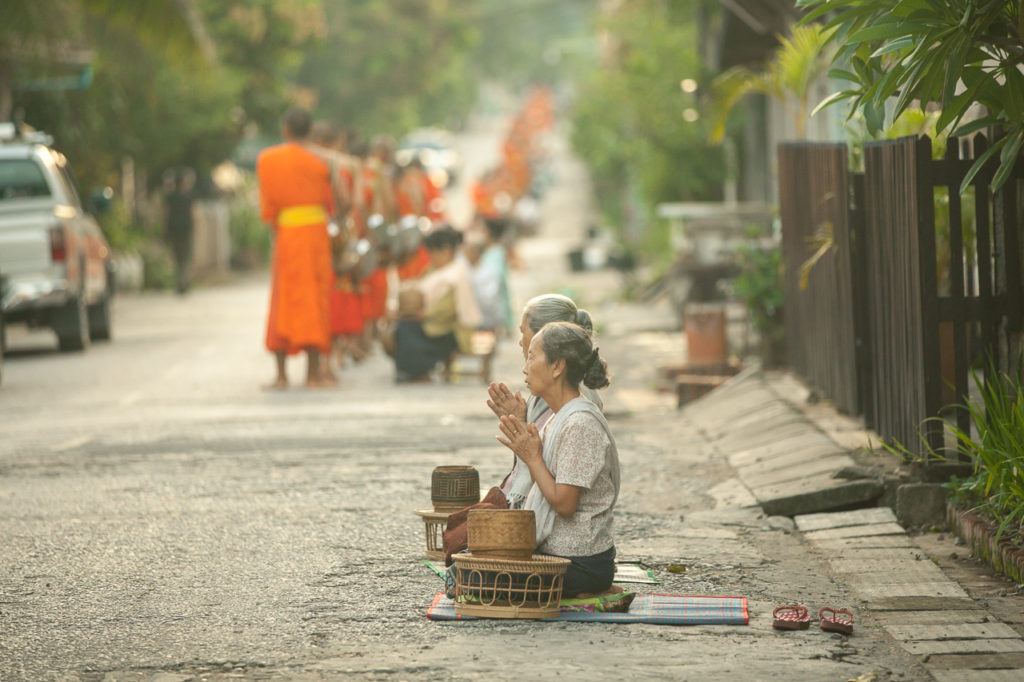 The responsible way to witness the tradition is to follow the etiquette during the ceremony. That means not to be rude and loud, to wear appropriate clothes, do not stand too close to the procession, do not make physical contact with monks, do not make annoying photos with a flash and so on. The not appropriate tourist's behavior has become an issue these days.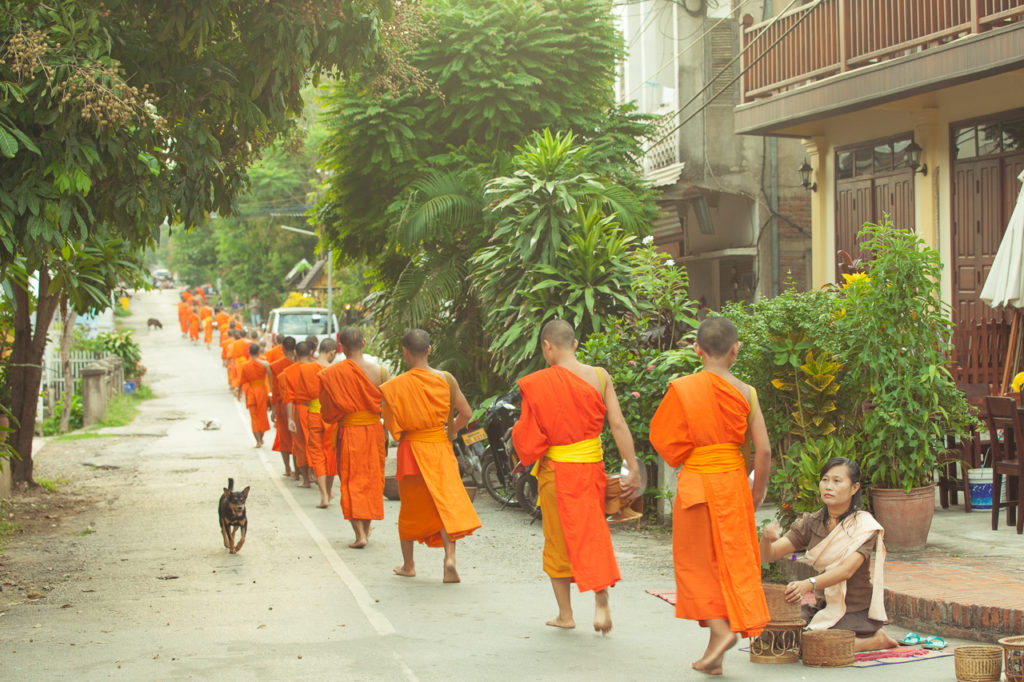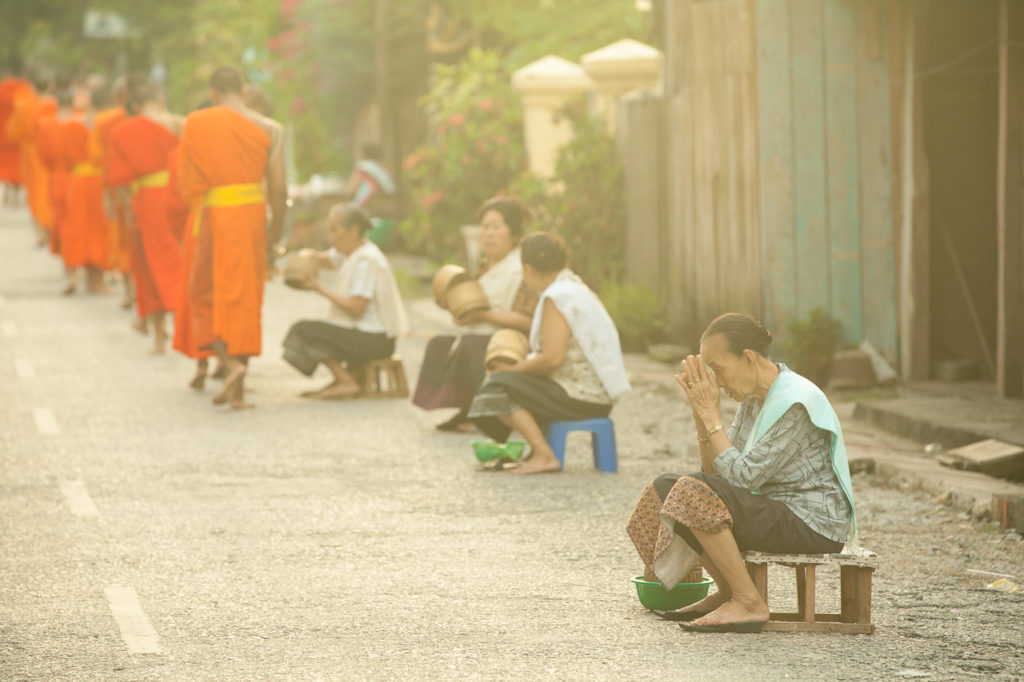 Natural scenery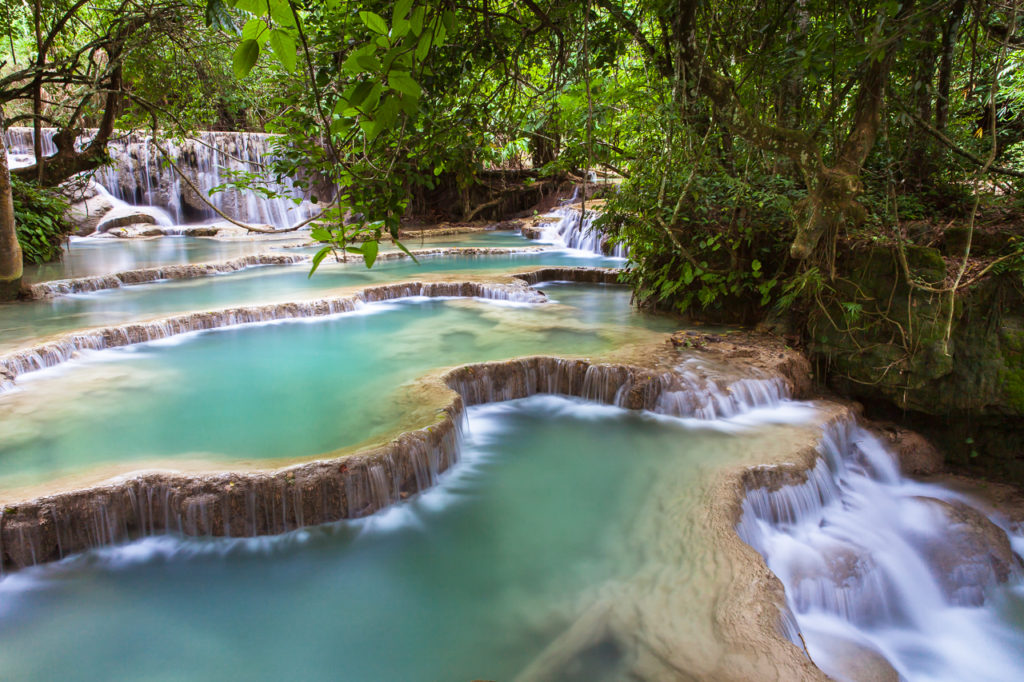 In addition to the rich cultural scene of Luang Prabang, there are gorgeous natural surroundings. The Kuang Si waterfalls, located 30 kilometers south the town, is the place should not be missed.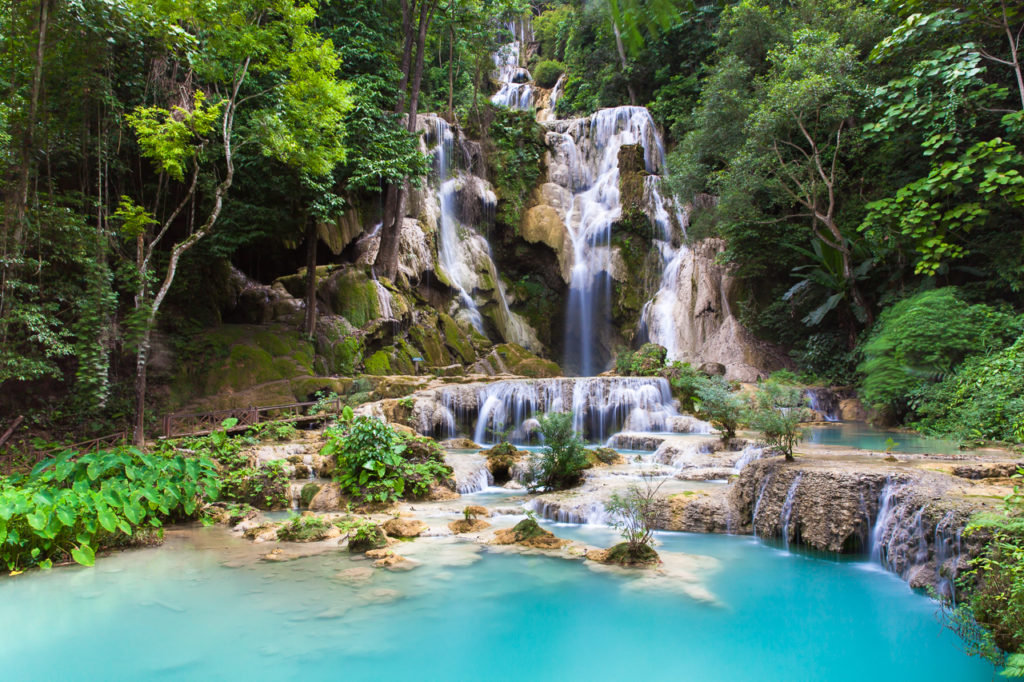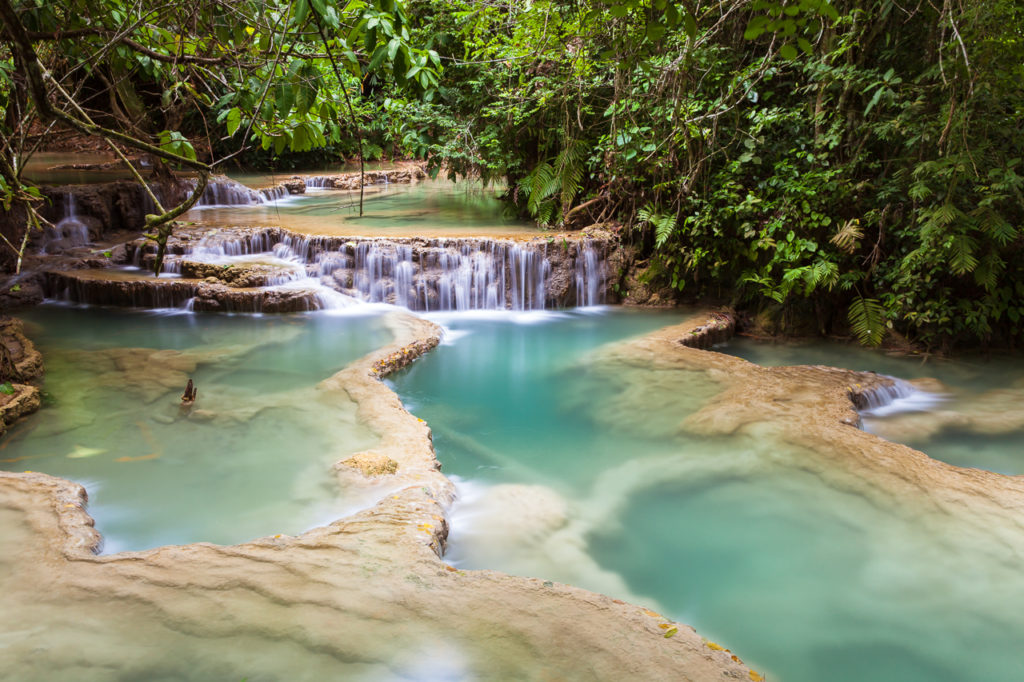 Amazing turquoise water rich with minerals formed the cascade of picturesque waterfalls flowing down lush hills. Some pools of the cascade are available for swimming. You may hire a motor-rickshaw or buy a group tour to get to the waterfalls. Motorbike and bicycle rental is also available in Luang Prabang.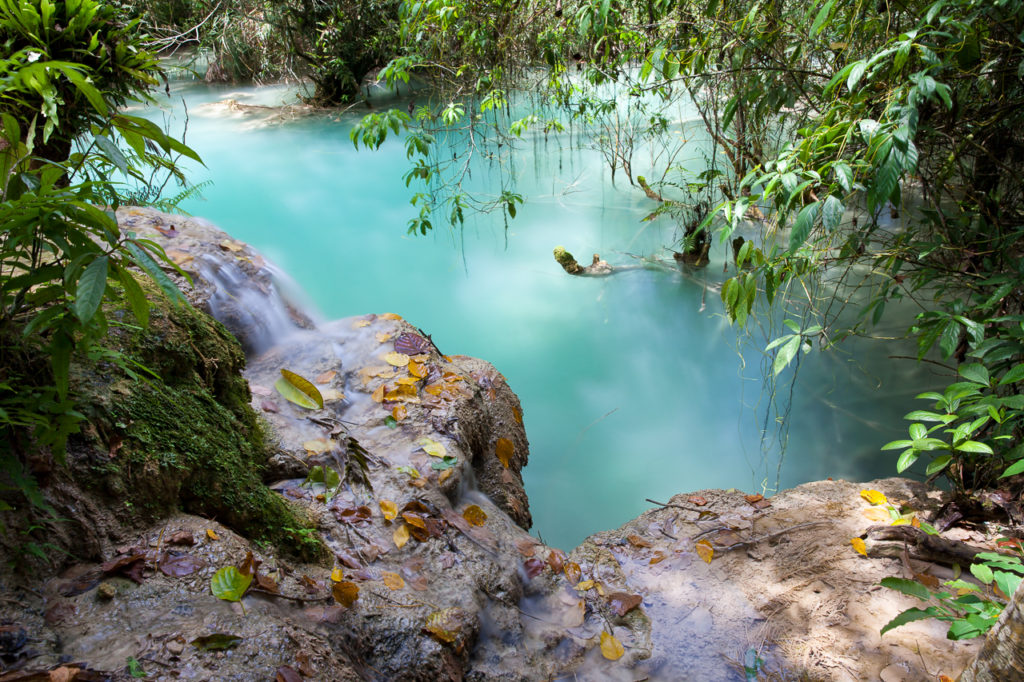 While in Luang Prabang, do not miss to meet a sunset atop of the Phou Si hill located in the center of the town.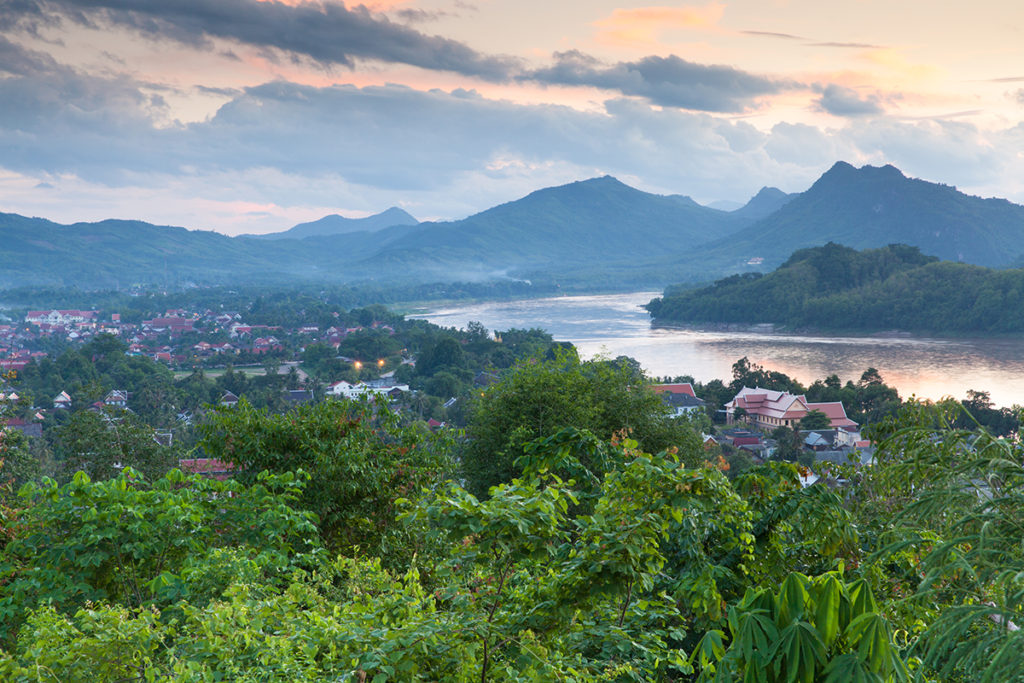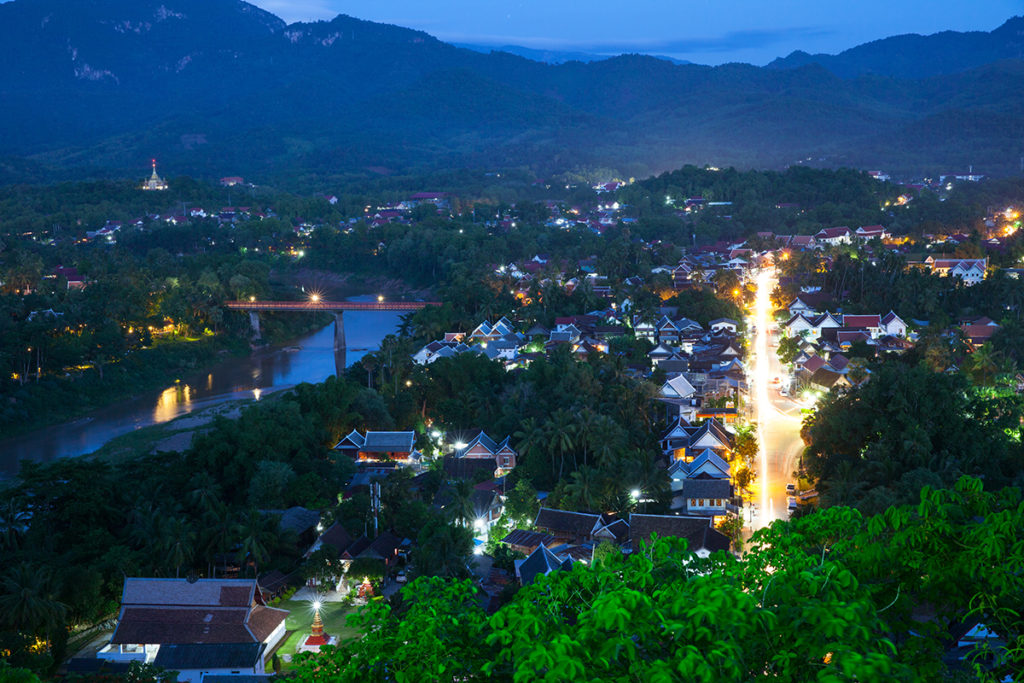 How to get there: There is an international airport in Luang Prabang located just in 5 kilometers away from the center. Luang Prabang is connected by the road with other major tourist locations in Laos. The road trip to Vang Vieng takes about 6-8 hours and the journey to Vientiane lasts about 10 hours.
Love the post? Pin It!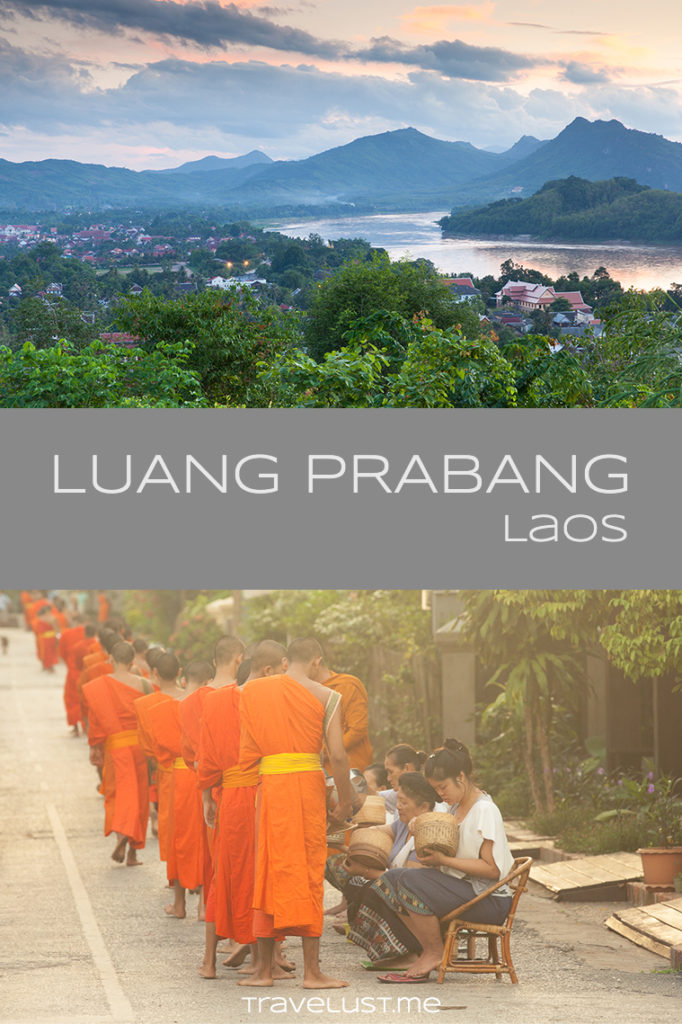 Photo credit: © Elena Ermakova. All rights reserved. Contact us here if you are interested in using our photos.