Singapore is a wealthy city-state in Southeast Asia, and it is truly the city of wonders. It is known for its modern extraordinary architecture, environmental projects and widely using of high-technologies. Besides marvelous historical landmarks and splendid food scene, there are some remarkable places that can wonder anyone.
1. Marina Bay Sands
These three glossy towers crowned by a huge ship is one of the most recognizable buildings in Singapore. Marina Bay Sands accommodates a luxury hotel, casino, convention-exhibition center, shopping mall and is topped with amazing Sky Park on the roof.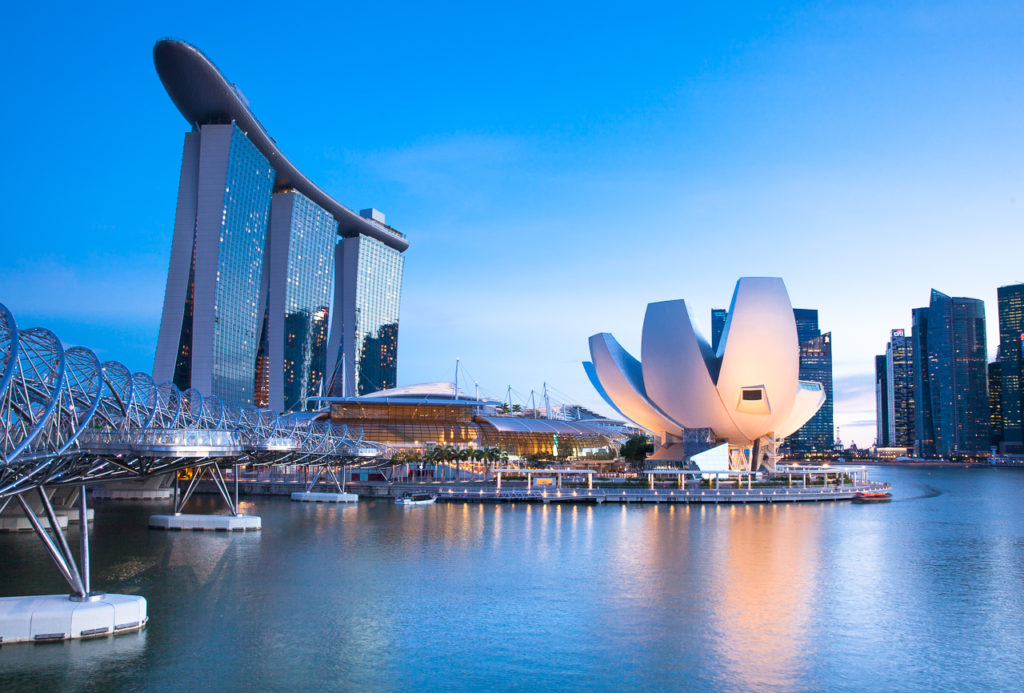 A key feature of Sky Park is an infinity swimming pool floating in the sky above modern skyscrapers. The pool is available only for hotel guests, but there is also a public observation deck in Sky Park.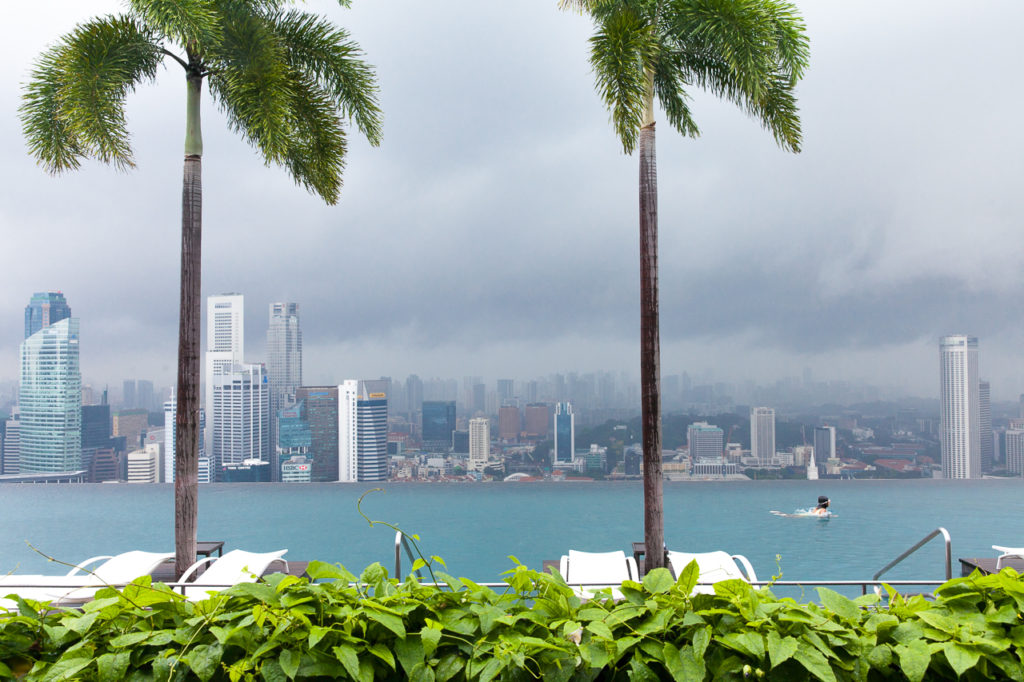 Another notable building in the area is a giant white lotus attached to Marina Bay Sands. The building hosts the ArtScience Museum.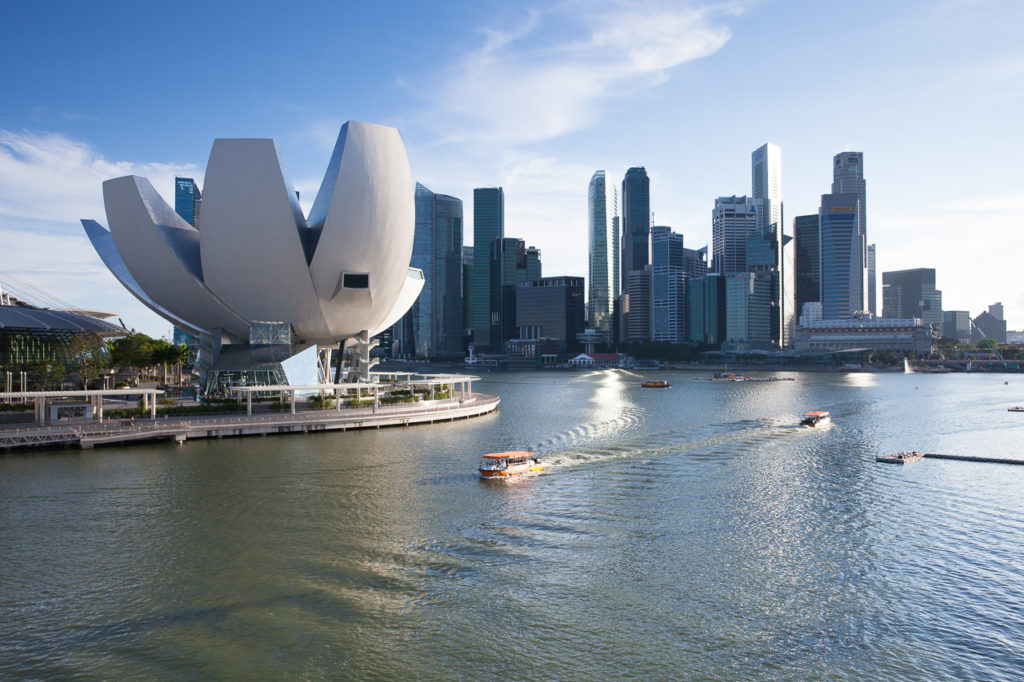 A twisted spiral of the Helix Bridge connects the Marina Bay Sands complex with Waterfront Promenade.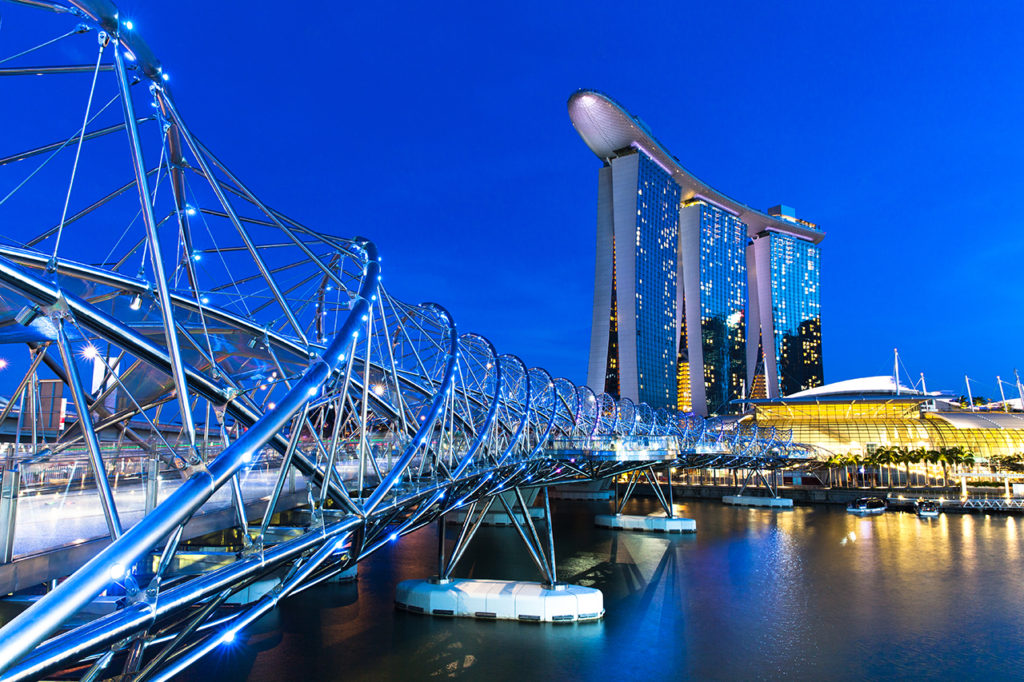 Location: 10 Bayfront Ave, Singapore
Website: http://marinabaysands.com
2. Gardens by the Bay
Gardens by the Bay is a surreal mix of technologies and nature. Giant Supertrees covered by greens tower up above marvelous gardens, dragon back-shaped pavilions shelter the misty forest with the 35-meters tall indoor waterfall and the largest glass greenhouse in the world.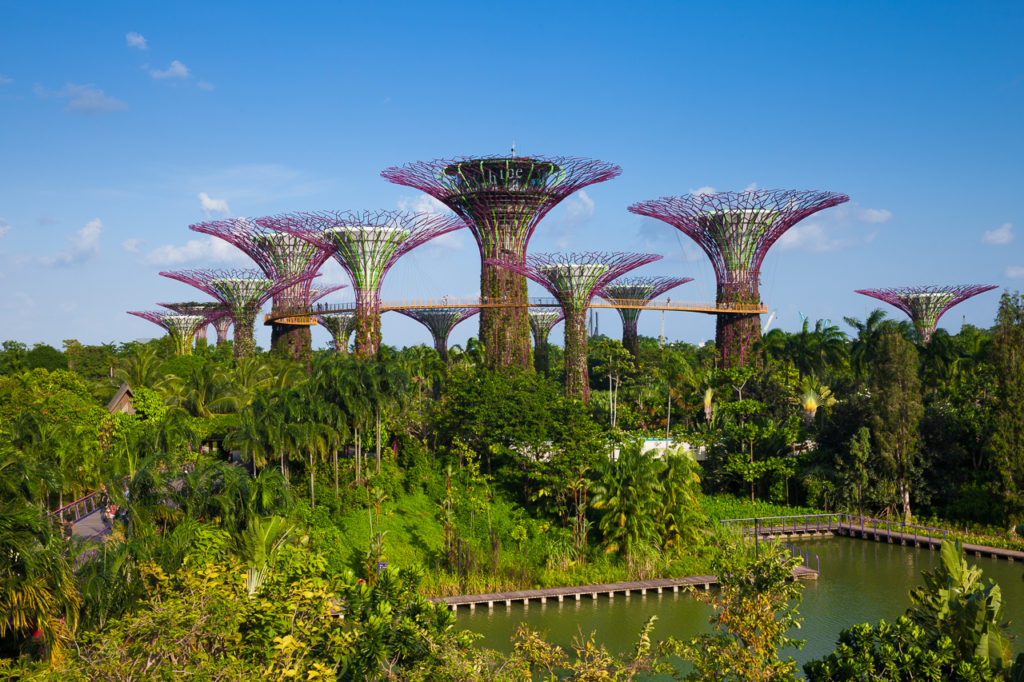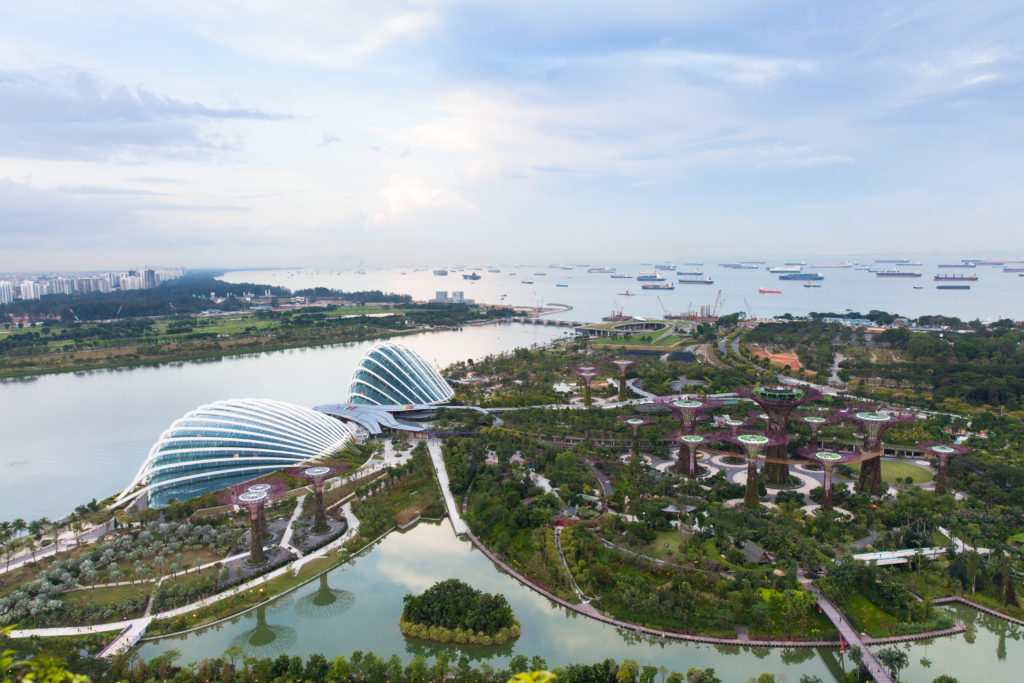 In addition, all these miracles embedded with environmental sustainability technologies. Gardens by the Bay represents the future of a city greening.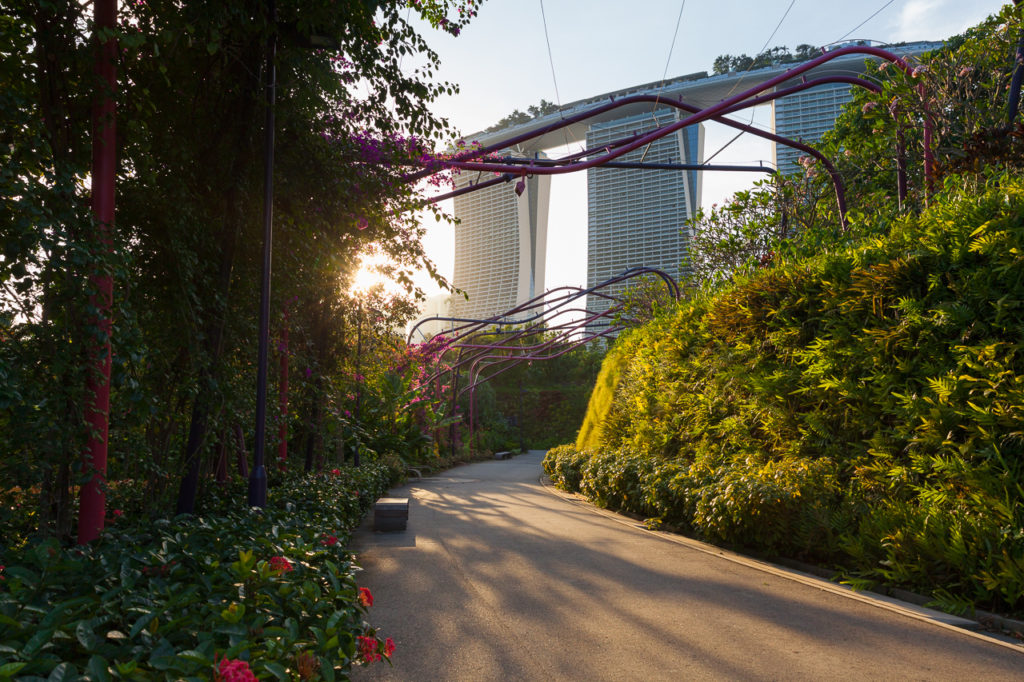 Location: 18 Marina Gardens Dr, Singapore
Website: http://gardensbythebay.com.sg
3. Garden Rhapsody
Garden Rhapsody is a signature daily light and sound show in the Supertree Grove of Gardens by the Bay. The show is absolutely free of charge. Magnificent colorful lights shimmer against the dark sky accompanied by a mysterious sound creating a fairy tale ambiance in the garden.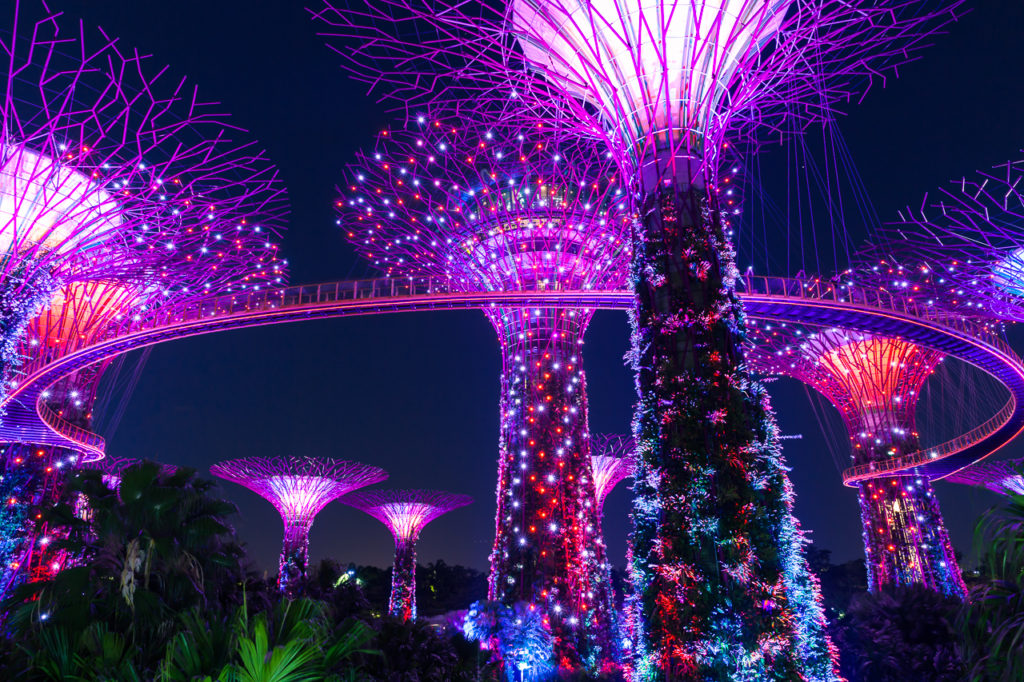 Location: Supertree Grove, Gardens by the Bay, 18 Marina Gardens Dr, Singapore
Website: http://gardensbythebay.com.sg
4. Singapore Zoo
The Singapore Zoo is known as one of the world's best rainforest zoos, where animals stroll freely in open and natural habitats. Exploring its lush grounds is a pleasant experience itself, but the main attraction of the park begins when the sun goes down. The Night Safari is the world's first nocturnal zoo, and it is an entire open-air zoo that is only open at night. The best way of exploration is on 40-minute guided tram expedition.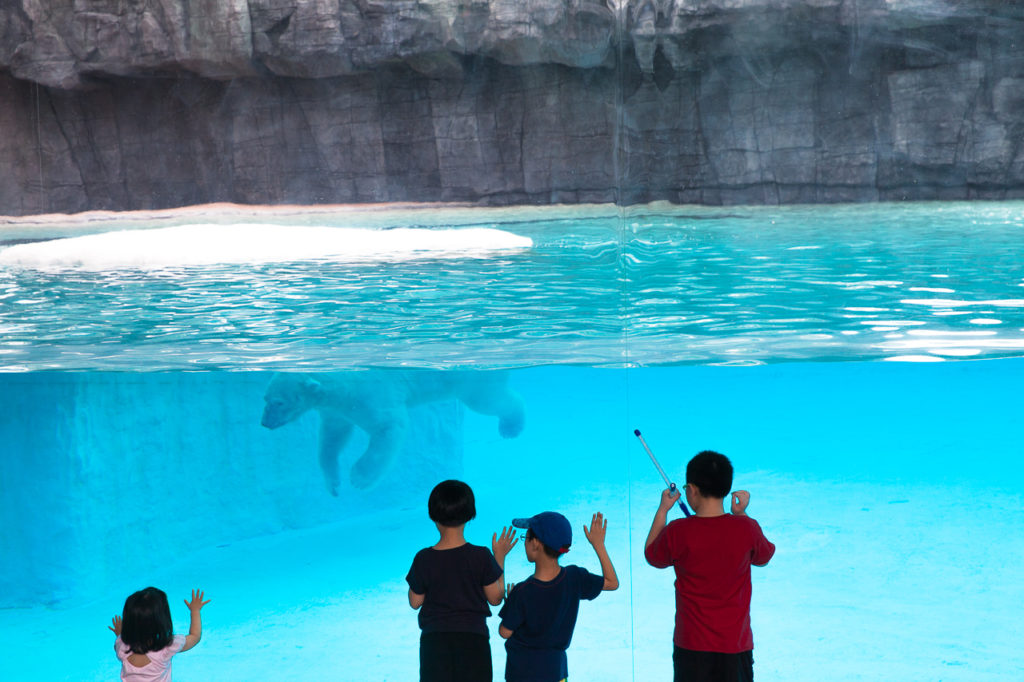 Location: 80 Mandai Lake Rd, Singapore
Website: http://zoo.com.sg
5. Sentosa Island
Sentosa is the island off Singapore's southern coast packed with amusements. It is home to an array of themed attractions, including Southeast Asia's first Universal Studios theme park, resorts, beaches, golf courses making Sentosa the premier leisure destination in Singapore. Sentosa located within 15 minutes from the central business district and connected to the city by cable car, pedestrian boardwalk, road and monorail.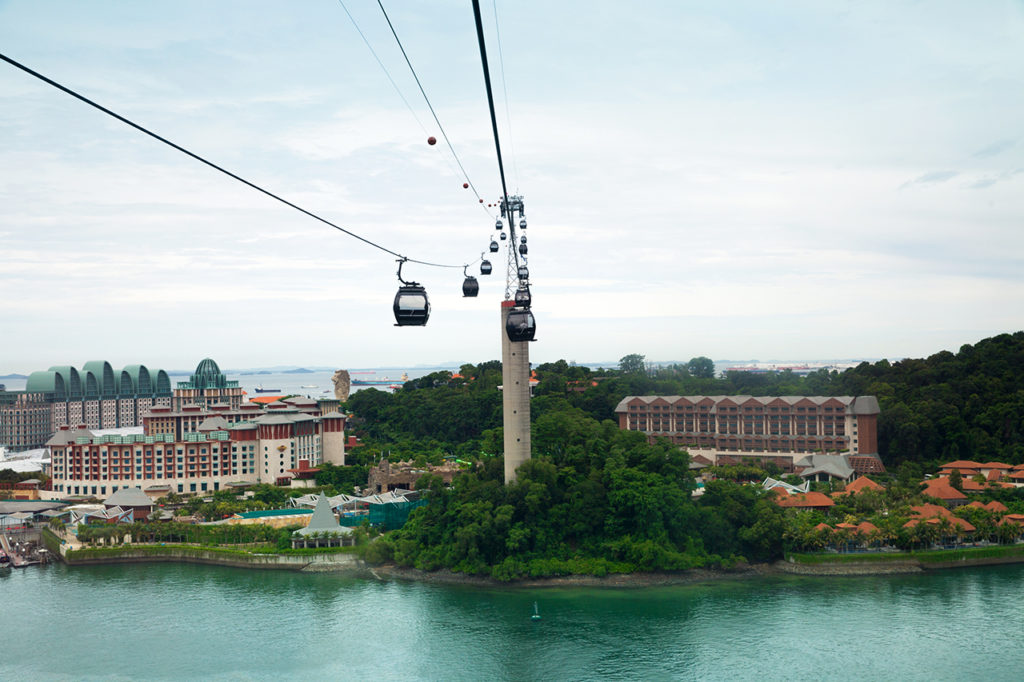 Location: Sentosa island located off the southern coast of Singapore. Check here how to get there.
Website: http://sentosa.com.sg
6. Spectra Laser Show
Spectra is daily free-to-public outdoor light and water show displayed in front of Marina Bay Sands along the promenade. Spectra is a new show started this year, and it has replaced Wonder Full, the award-winning water show. The 15-minute show displays dancing water fountains, colorful visual arts with an orchestral soundtrack.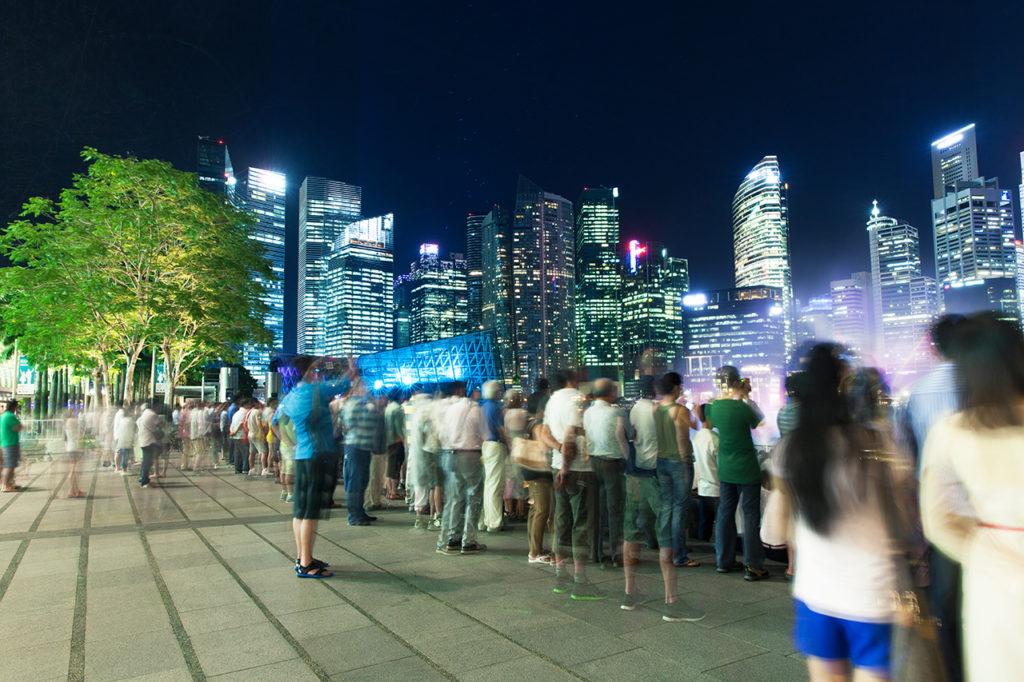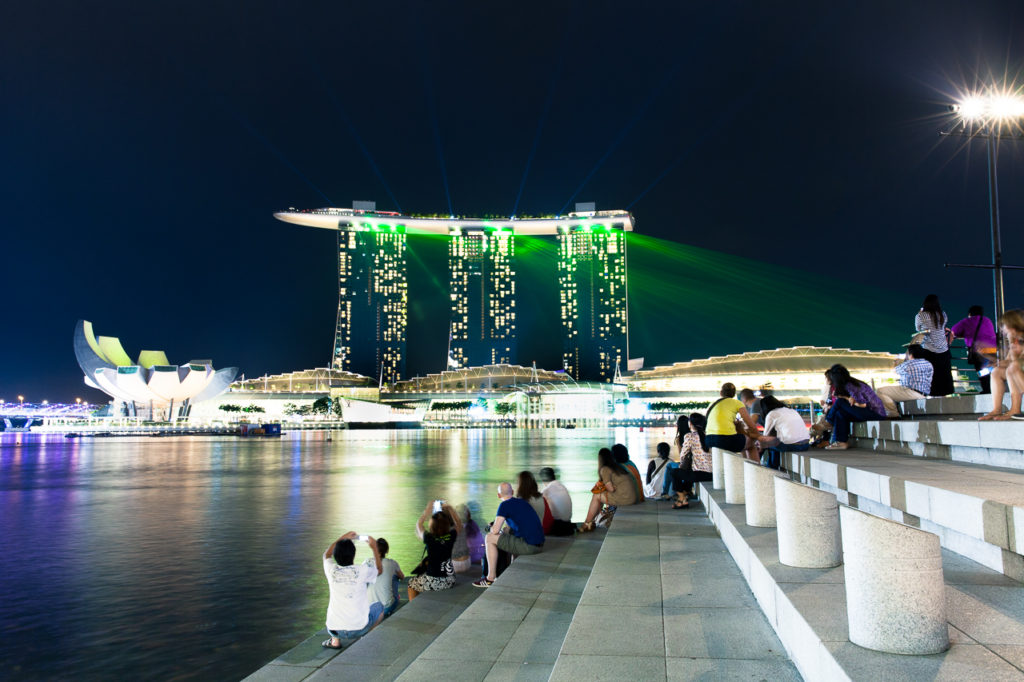 Location: Event Plaza at the Promenade, Marina Bay Sands, 10 Bayfront Ave, Singapore
Website: http://marinabaysands.com
Showtimes: Sunday to Thursday – 8pm & 9pm, Friday & Saturday – 8pm, 9pm and 10pm
7. Merlion Park
Merlion Park located along the shore of Marina Bay provides an astonishing panorama of the area that embodied the heart of modern Singapore. Here you can enjoy magnificent views of Marina Bay Sands with ArtScience Museum, Singapore Flyer and Waterfront Promenade with shiny skyscrapers of CBD behind your back. The iconic Merlion fountain, the national personification of Singapore, is also located in the Park. Merlion Park is the major tourist attraction in Singapore that definitely should not be missed.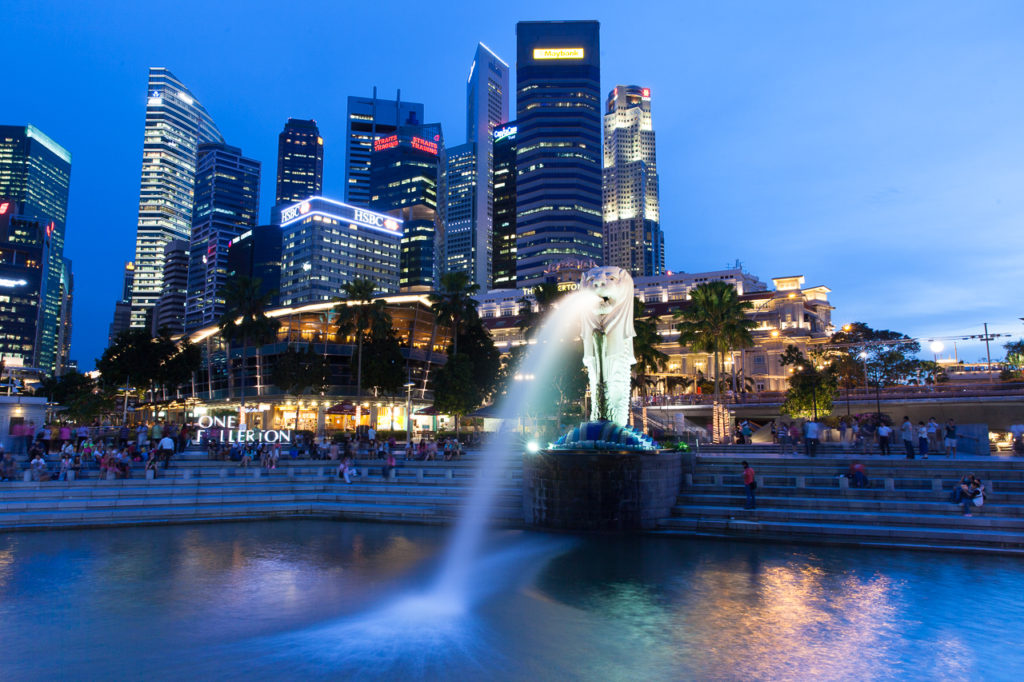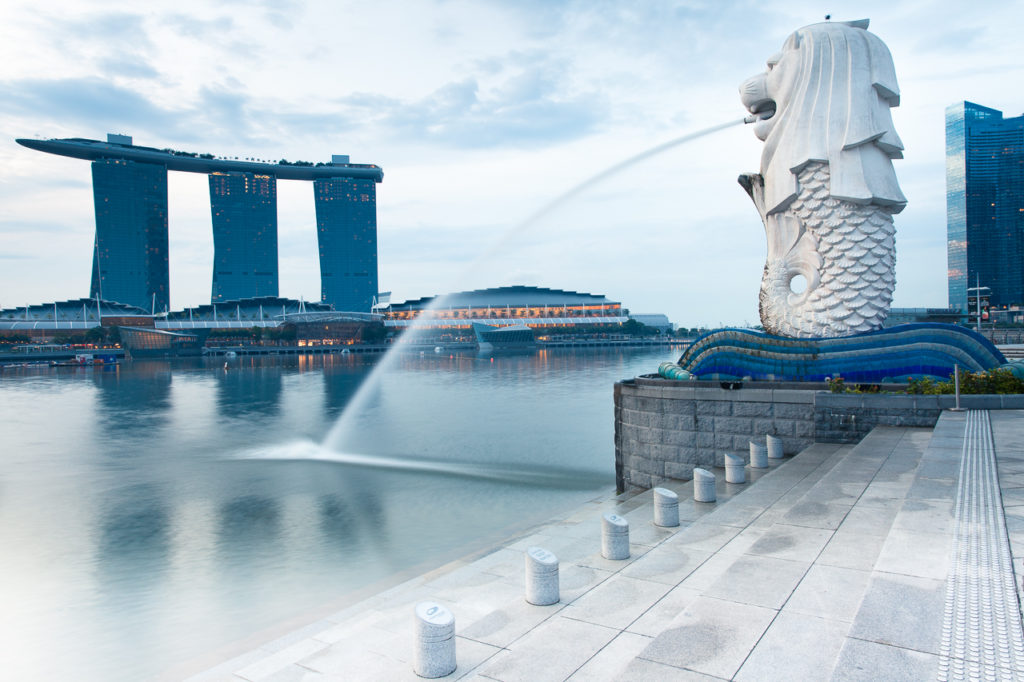 Location: One Fullerton, Singapore
Website: http://visitsingapore.com
Love the post? Pin It!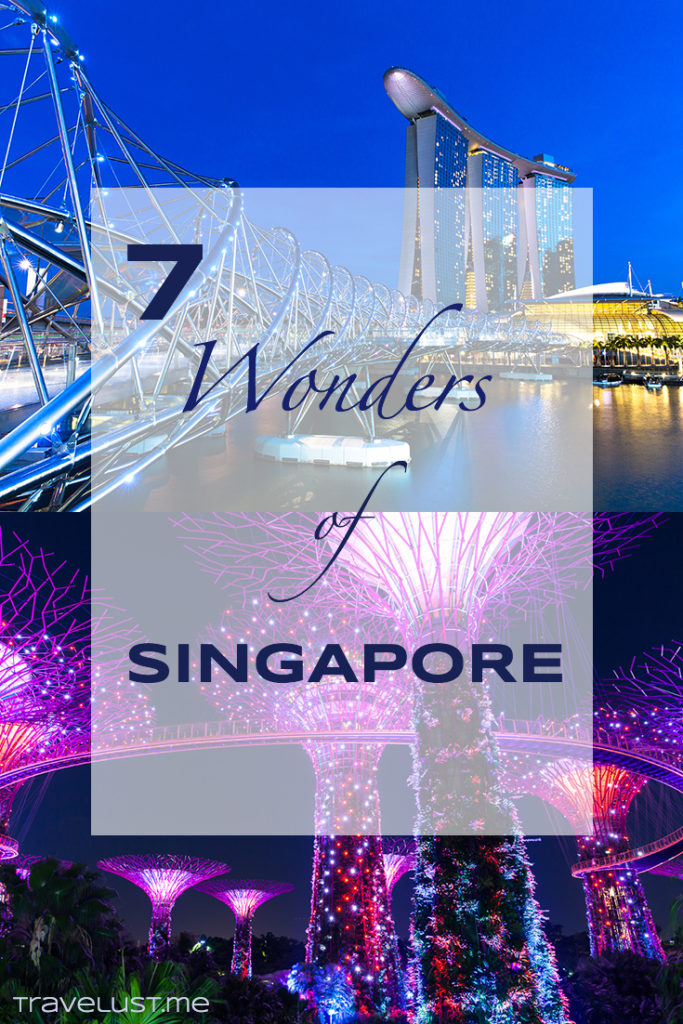 Photo credit: © Elena Ermakova. All rights reserved. Contact us here if you are interested in using our photos.