A small town in Central Vietnam, Hoi An, is recognized as an extraordinary well-preserved example of an ancient South-East Asian trading port of 15th-19th centuries. There are over a thousand authentic historical buildings in its Old Town area. This charming ancient town sits on the banks of the Thu Bon river and surrounded by emerald rice fields. Unexplored endless beaches lay just in a few kilometers away from the town, making Hoi An the perfect spot for laid-back exploration.
The Old Town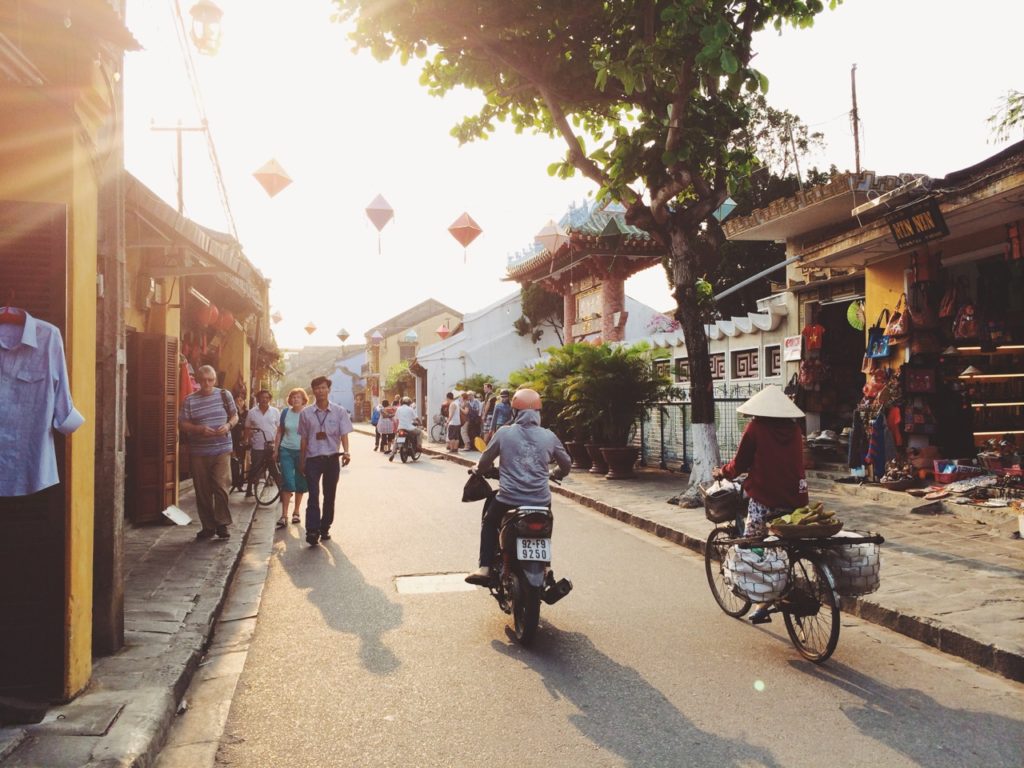 The historical part of Hoi An, listed as UNESCO Heritage Site, is a maze of narrow lanes, which lie between mustard-colored houses with tiled roofs. Tiny craft shops, shady cafes, boutique hotels, and even a whole streets are decorated with a popular local souvenir — colorful handcrafted lanterns. Streets of the Old Town are full of vendors in conical hats and rickshaws on traditional tricycles. Although the town is a little bit touristy, its atmosphere remains unique and enchanting.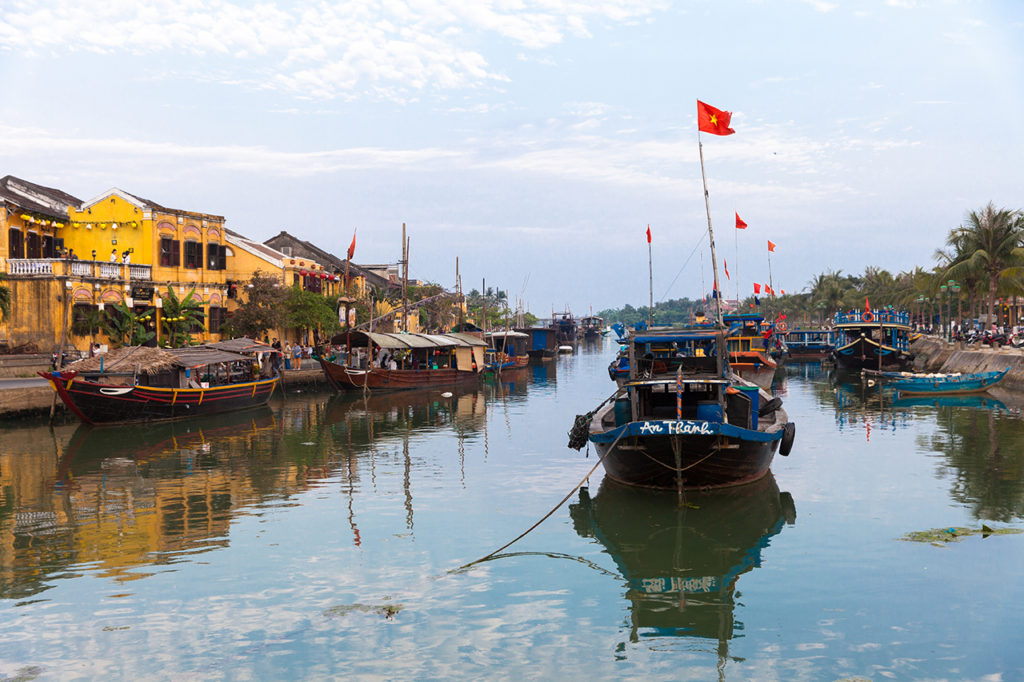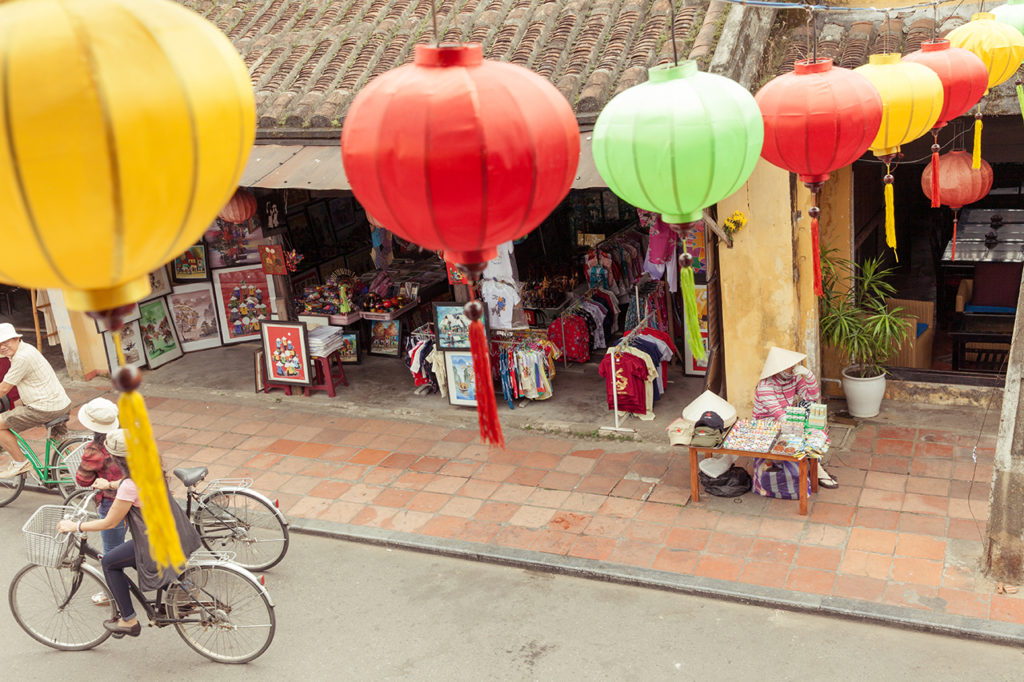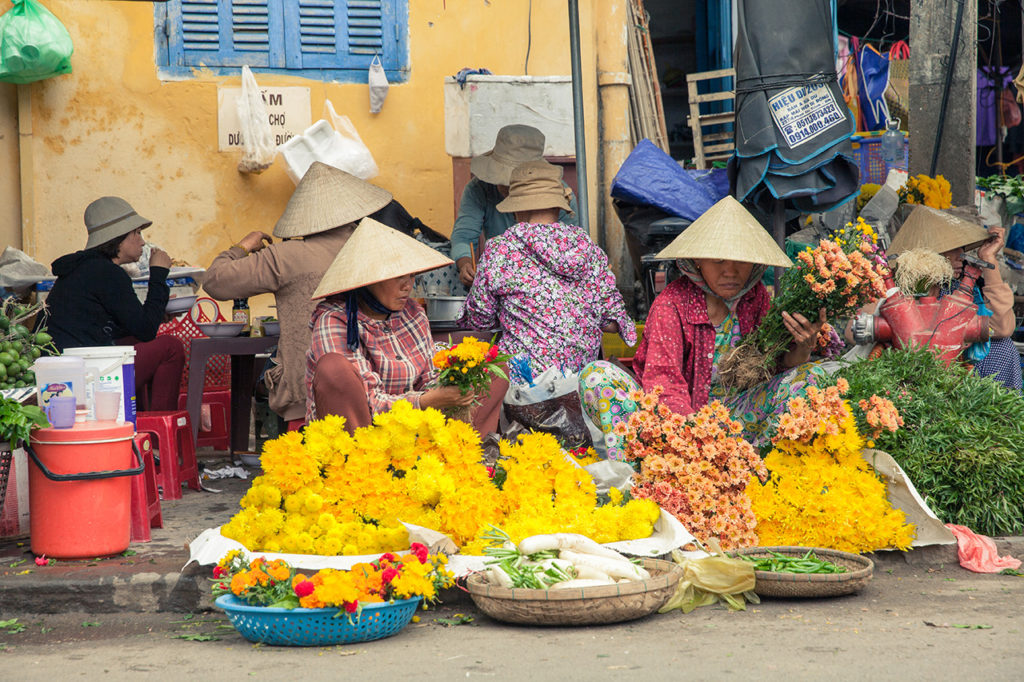 Homestay experience
Despite a plenty of accommodation options in Hoi An, the most interesting experience is to stay at a local family house. One of the distinctive features of a Vietnamese house is a family altar which can be found in almost every house in Vietnam. It serves to worship ancestors of a family, and it should be treated respectfully.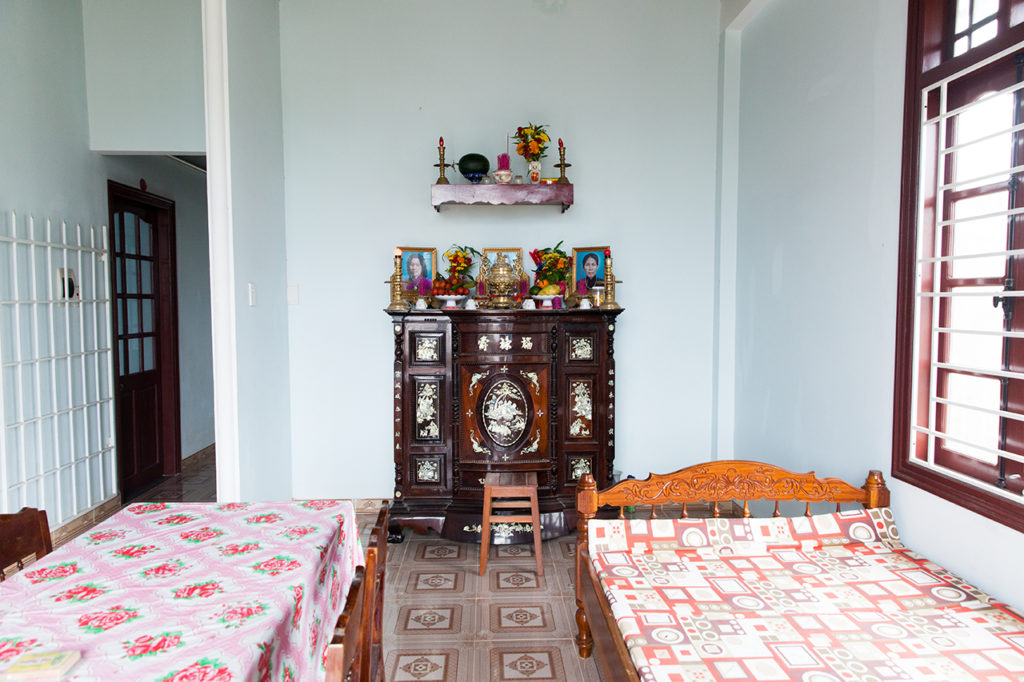 Local delights
Cao Lau is a specialty noodle dish that is found only in the town of Hoi An. The thick rice noodles served with pieces of barbecued pork, crunchy rice crackers, lots of greens, and a small amount of broth. This dish can be found in a vegan version with meat condiments. The best compliment to the food in Hoi An is a bottle of local beer or a strong and fragrant Vietnamese coffee.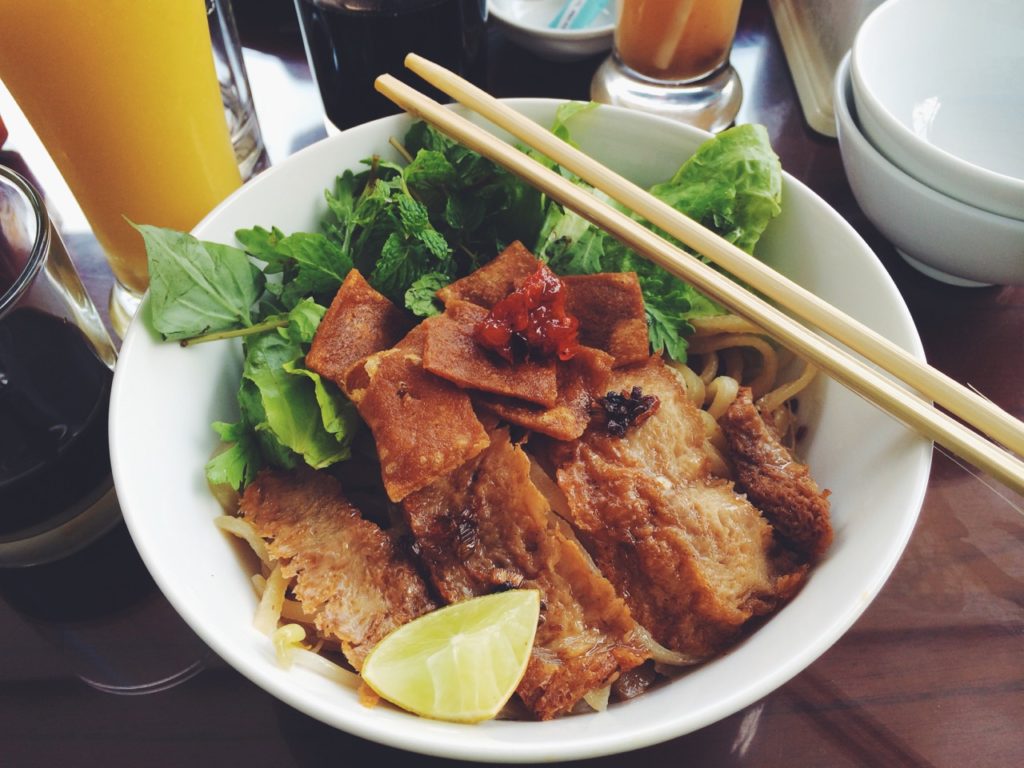 Full Moon Festival
Every 14th day of the lunar month the Old Town transforms into a little wonderland. The town is closing for traffic, electricity is shutting off, colorful paper lanterns and candlelights are lighting on. The river is filling with candles floating down the stream and boats with tourists navigating between the lights. Bear in mind that the fairytale is a bit crowdy and a paper form candles will become a litter in the river the next morning.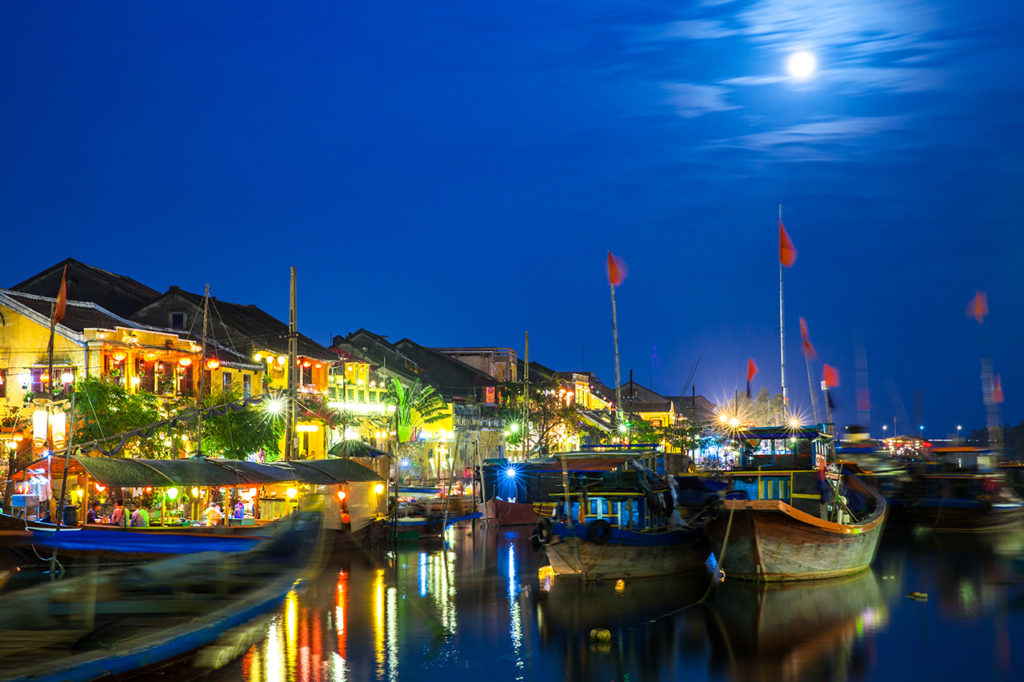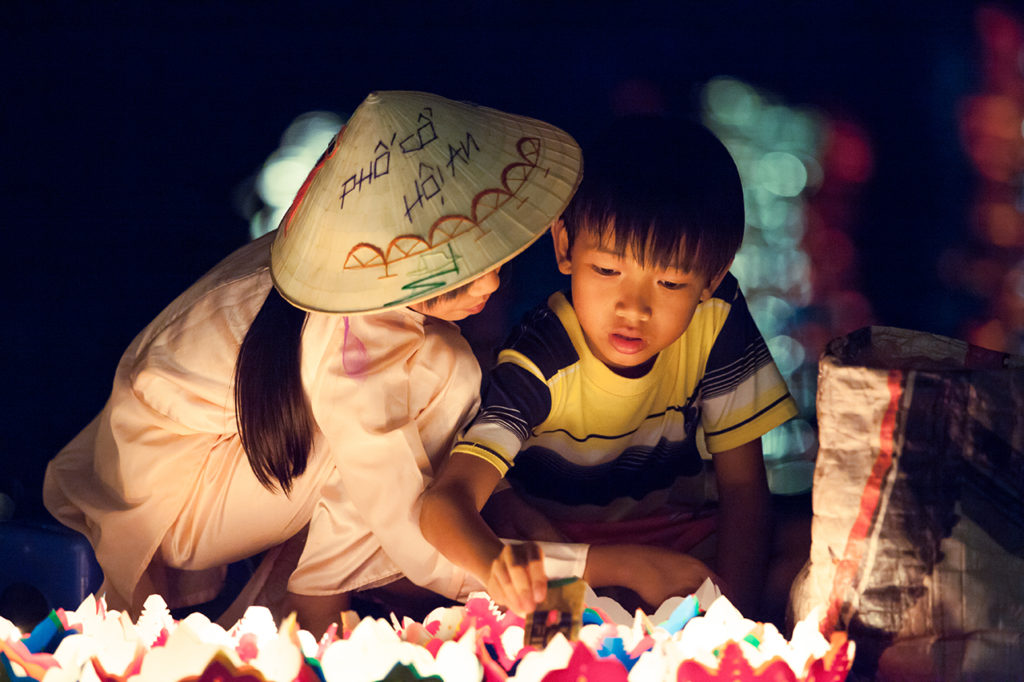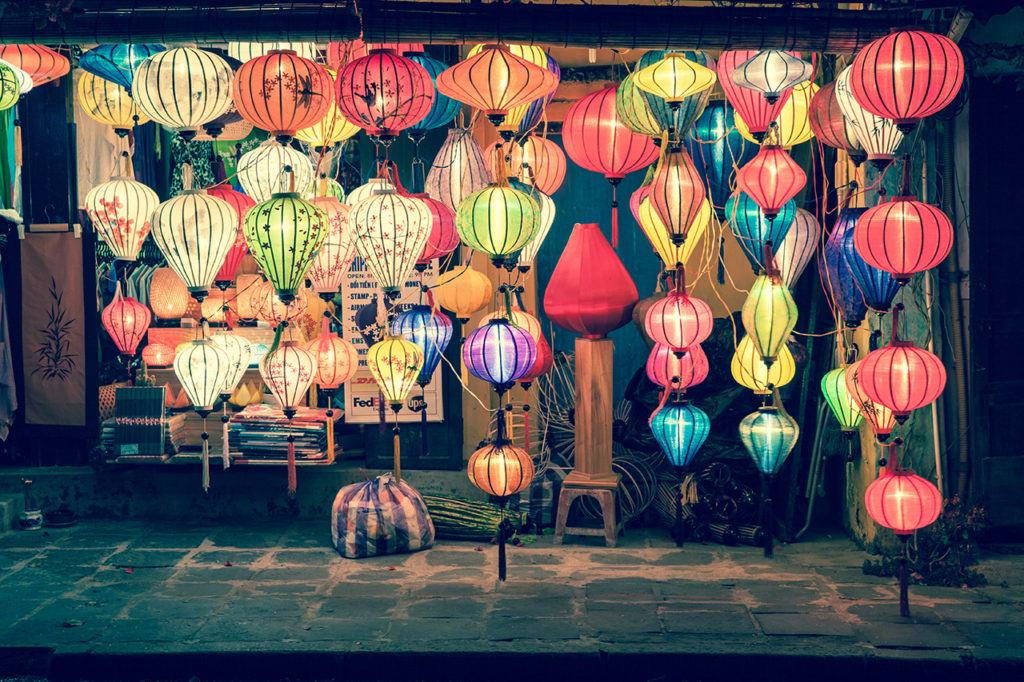 Rural surroundings and the beach
Hoi an is surrounded by picturesque rural scenery and the seashore is lying just in a few kilometers from the town. The closest developed beach is Cua Dai Beach equipped with umbrellas, showers, toilets, changing rooms, and snack bars, the rest area remains quite undeveloped.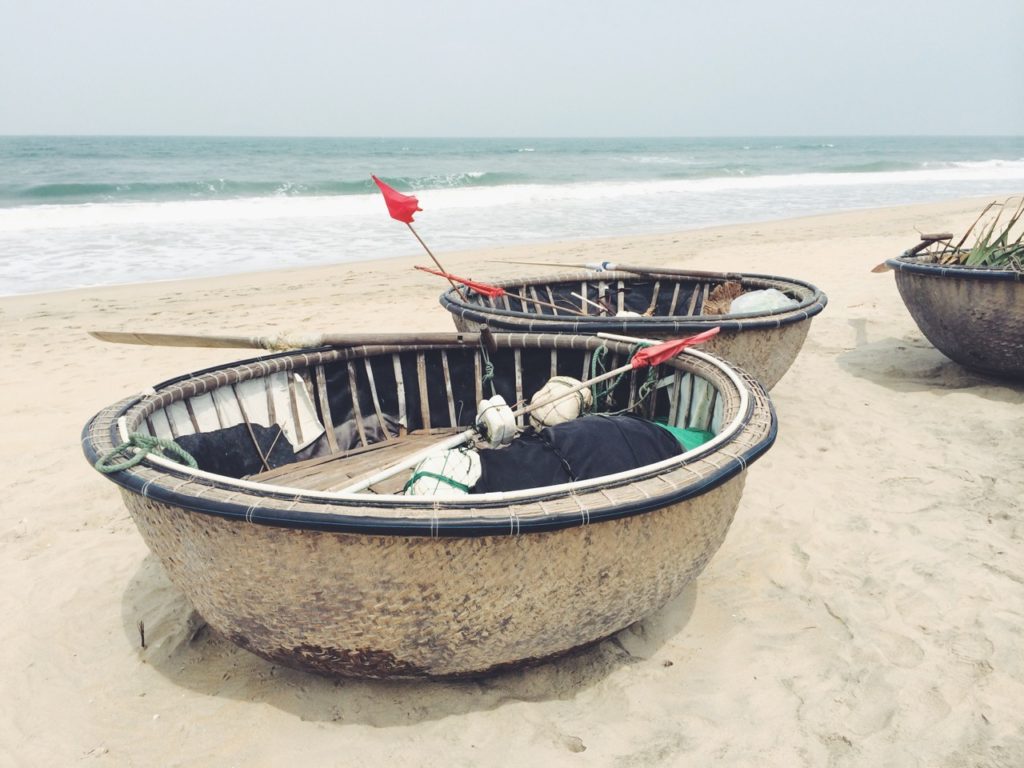 How to get there: The nearest airport and railway station are located in Da Nang which is in 30 kilometers from Hoi An. Many hotels in Hoi An may arrange your transfer from Da Nang. From the airport, you can catch a taxi (30 – 40 min., around $20) or bus #1 (70 – 80 min., around $1).  From the railway station, take a taxi, bus #1, or try to catch a local minibus from the bus stop near the station (ask locals for directions). A vast number of private bus companies connect Hoi An with local destinations by road.
Love the post? Pin It!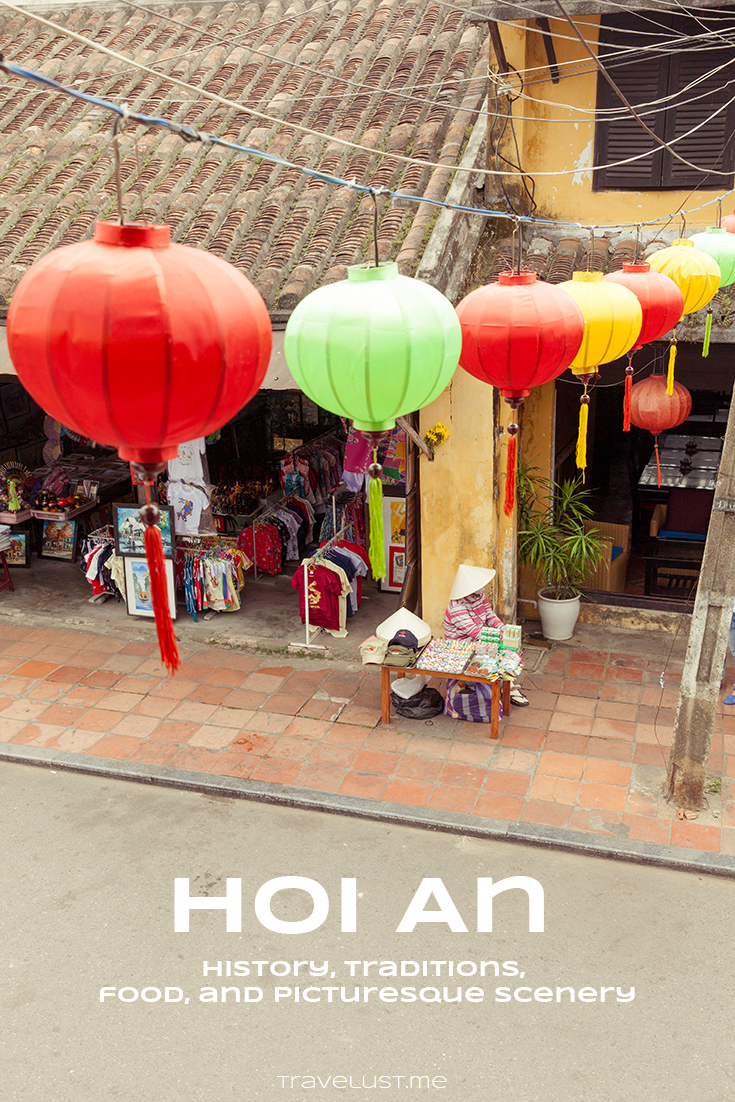 Photo credit: © Elena Ermakova. All rights reserved. Contact us here if you are interested in using our photos.